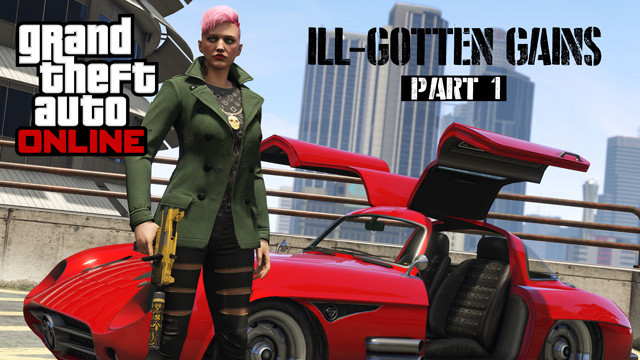 Avid GTA 5 gamers can now explore a bunch of performance optimisations and tweaks introduced with the new 1.27 title update for GTA 5: Ill-Gotten Gains DLC, thanks to the new changelog released by Rockstar Games on its support website.
Check out the complete list of changes ported into the new 1.27 update for GTA 5: Ill-Gotten Gains DLC:
In addition to the aforementioned feature updates, Rockstar Games has added a long list of bug-fixes, which you can check via Rockstar's support website.
In related news, renowned YouTuber MrBossFTW (aka Ross) talks about some of the key feature changes ported into the latest 1.27 update for GTA 5 Ill-Gotten Gains DLC.
Some of these changes include bullet-proof tyre upgrade for the Karin Technical (ordered via Pegasus), new auto website themes and design, topless customisable cars or vehicles, new weapon balancing parameter for regular Machine Gun (MG) and combat MG (wherein both these guns have now got increased damage capabilities), and the shotgun is now less effective at longer ranges.
In addition, the Xbox One and PS4 gamers can now watch topless private dances at the Vanilla Unicorn Strip Club, while the number of dancers at the Strip Club in GTA Online has been increased to match Story Mode.