Rockstar Games has officially confirmed that the first instalment of the highly-anticipated Ill-Gotten Gains DLC (Part 1) will be released across all five gaming platforms (PC, Xbox One, PS4, Xbox 360 and PS3) on next Wednesday, 10 June.
The game maker has also disclosed in its recent announcement on Newswire that more information pertaining to the Ill-Gotten gains DLC Social Club Event Weekend (Part 1) will be revealed on 10 June.
The event itself is slated to go live from Friday, 12 June through Sunday, 14 June, which will bring new opportunities to consummate capitalists to gain bonus RP, GTA$ and more.
Rockstar has also revealed that a special live-stream event for Ill-Gotten Gains DLC has been scheduled to kick off on 10 June starting at 8pm EST via Rockstar Twitch channel featuring guests from the GTA 5 (as well as Max Payne 3) soundtrack, HEALTH.
In related news, renowned YouTuber, MrBossFTW (aka Ross), has shed some light on the hidden details pertaining to Electric Guns, custom attachments and more through the leaked game files of the forthcoming GTA 5 DLC.
As the YouTuber admits, his latest gameplay video focuses on the modded content such as new weapons and customisations that you could expect, when the first instalment of Ill-Gotten Gains DLC comes out next week.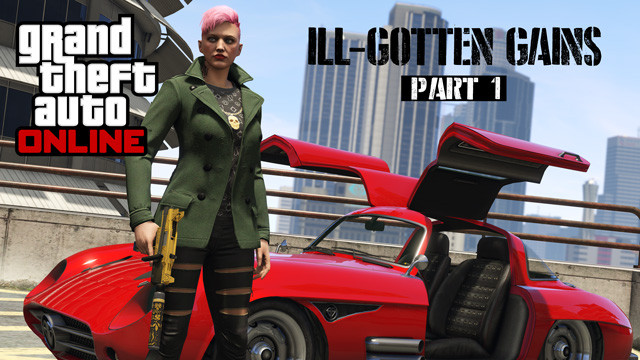 Pointing out the hidden details in Rockstar's recently published screenshots for Ill-Gotten Gains DLC (Part 1), Ross clarifies that the lady is holding a sub-machine gun with silencer (in screenshot above) that has the exact same skin or texture design found on the Enus Windsor and the designer jacket (see screenshot below).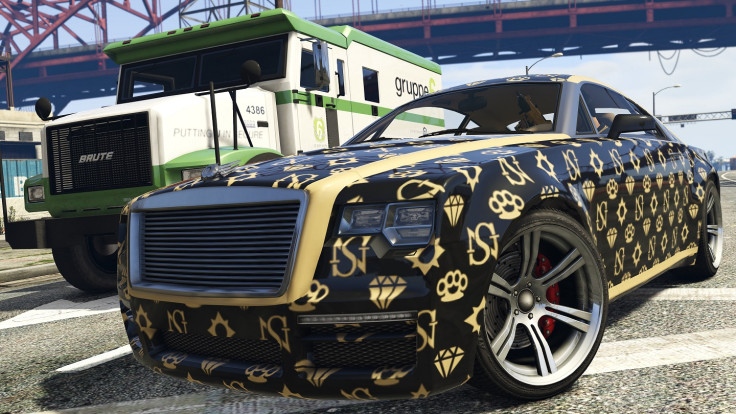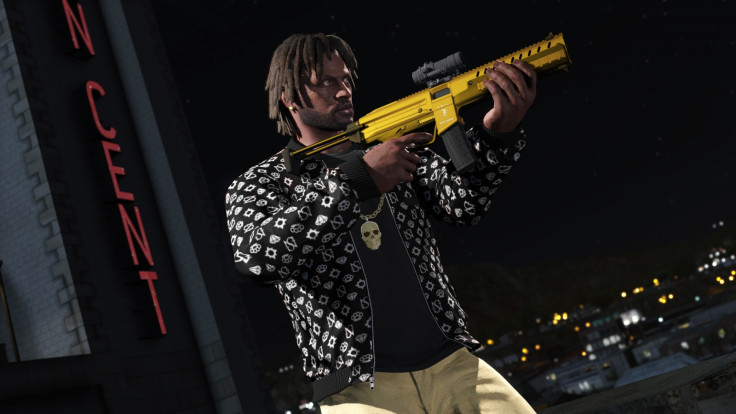 Besides, the same screenshot (above) that portrays a man wearing the designer jacket also shows the Personal Defence Weapon (PDW) gun with 'COIL Arms Division' as the trademark logo imprinted on one of its sides.
The catch here is that COIL is a car manufacturing company in GTA 5, which is better known for making electric vehicles. Consequently, it could actually signify what kind of gun we might get to see with the first instalment of Ill-Gotten Gains DLC.
Ross speculates that we might actually get to see an Electric Gun or a Laser Energy Gun (an ideal choice for a Personal Defence Weapon) that symbolises a company known for making Tesla Coil.
Also, check out what the PC modders have accomplished in the interim (see gameplay video below), as we await another exciting DLC from Rockstar in the next few days: