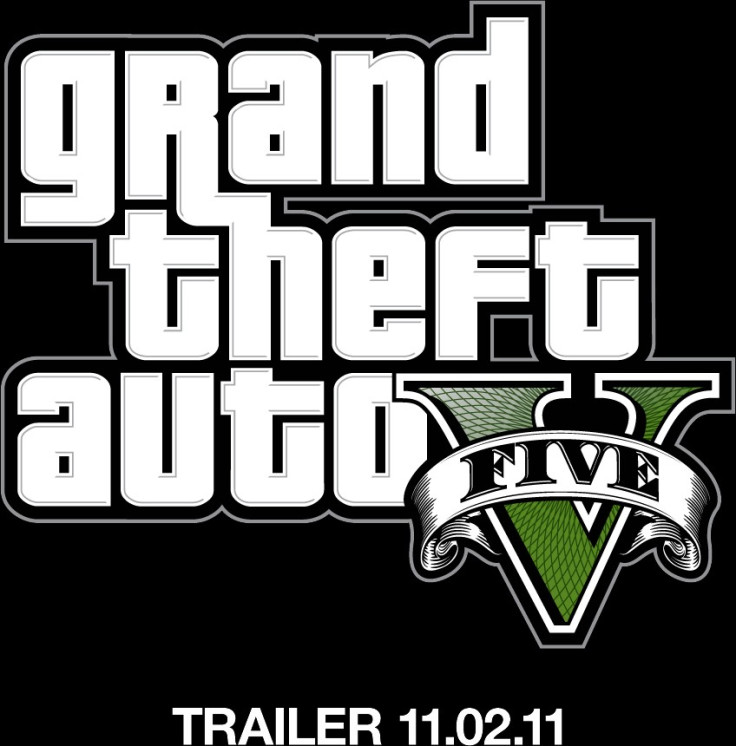 Today Rockstar Games confirmed that the much-anticipated Grand Theft Auto 5, or GTA V, is in development and a trailer will be made available on November 2.
As with all Grand Theft Auto releases, much speculation surrounds GTA V - specifically the location and decade that the game is set in, as well as which characters will be present.
Minutes after the artwork was shown on Rockstar's homepage, Twitter and internet forums burst into a wild frenzy, trying to extract cryptic messages from the image in the hope to find clues about the game.
Suggestions that the 'Five' logo could represent a $5 bill are popular, leading some to suggests Las Vegas as the setting, while others believe that LA will be featured, given that Rockstar recently mapped the city for 'L.A. Noire'.
London has previously been suggested as the setting, but this would seem unlikely, given that the radio stations and their popular characters are American, and if they were to be British then the humour may well be lost on US gamers.
Website gta5rumors.com said that the location for GTA V is "heavily rumoured to be the cold dreary atmosphere of Detroit," while it also suggests that a return to Vice City (Miami) or Los Angeles could be on the cards.
A casting call was discovered several months ago, detailing some of the characters expected to be seen in GTA V - at the time codnamed 'rush'. These characters include:
18-25 "liberal young male who believes in a conspiracy made by Republicans to undermine America".
30-40 "white creepy man who thinks that technology is a poison against the wilderness."
20-25 "female obsessed with sex parties, always dreaming of becoming a Hollywood celebrity."
10-15 "young, fast-talking boy fighting for the right of young boys to drink alcohol and have sex."
With the first trailer - which will almost certainly be a teaser, and not give much away - only appearing in November, a release date in the first or second quarter of 2012 seems likely.