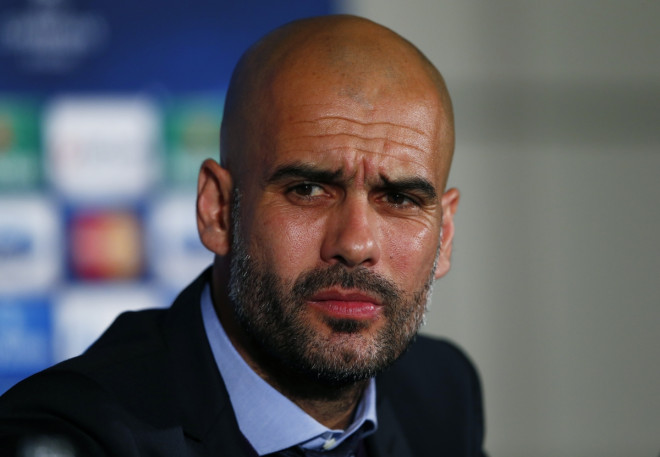 Bayern Munich manager Pep Guardiola has revealed his respect for Arsenal manager Arsene Wenger ahead of the Champions League last 16 first leg, amid the Frenchman's high-profile public jousting with Chelsea boss Jose Mourinho.
Guardiola and Mouirnho were stern rivals during their respective days at Barcelona and Real Madrid, with their off the field conflict often spilling over.
Mourinho claimed last week that Wenger, who is without a trophy at Arsenal since 2005, was a "specialist in failure", adding fuel to a title race which Chelsea are currently leading by a point from the north London club.
And the Bayern boss has leapt to the defence of Wenger, by claiming: "Arsenal compete with huge teams. Important teams. For me, they remain a good team and a good club. I know the association is, if you win you are the best, if you are second you are the worst.
"I have a lot of respect for Arsene. He always likes good players, always plays in a good style. If we give the ball to them, we are going to suffer."
"I have never won here [at the Emirates]. I learnt that you can never dominate Arsenal for 90 minutes. You can dominate for 30 minutes, to half-time, but for 90 minutes it is impossible. Against Arsenal, with their quality players, you always have a problem."
Wednesday night sees a repeat of last season's second round clash between Arsenal and Bayern, which finished 3-3 after two legs but the German's would prevail on away goals before winning the final against Borussia Dortmund.
But since the summer arrival of Guardiola, Bayern have reached new heights but face an Arsenal side who have also improved since the addition of Mesut Ozil and the club have staged a genuine bid for their first league title for a decade.
Chelsea currently lead, a point ahead of the Gunners and three ahead of Manchester City who have a game in hand, but the trio's respective European commitments could play a role in the destination of the title.