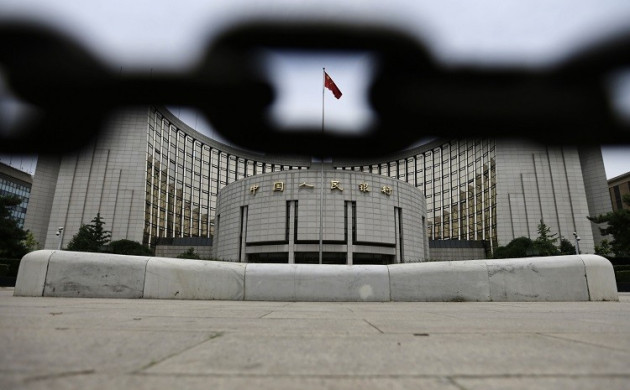 Guernsey's finance industry is forging stronger ties with China after the British Channel Island's banking, private wealth, investment and insurance sectors featured heavily in meetings with regulatory authorities in Beijing and Shanghai this week.
Guernsey, which attracts hundreds of financial institutions and insurance companies due to the island's low tax jurisdiction and banking secrecy, has sent a delegation to China to discuss future business prospects with regulatory authorities, association networks and financial services businesses in the country.
"This week has been very positive. We have had a large number of meetings with a range of different regulatory authorities, industry bodies and financial services businesses," said Kevin Stewart, Guernsey's Commerce and Employment Minister, in a statement sent to IBTimes UK.
"They have given us the opportunity to highlight that Guernsey is a well-regulated, compliant and cooperative international finance centre and also showcase the strength of the four main pillars of our finance industry - banking, private wealth, investment and insurance.
"It has also been very good timing because only last week the Chinese Government concluded its Third Plenum where a number of economic reforms were announced.
This will see a further opening up of the Chinese economic system which will present increased opportunities for Guernsey and so it is timely that we are able to bring our message to these influential players just when it is so high on their agenda."
Guernsey has angled for more business from new rich of Asia over the past three years as clampdowns on offshore tax havens and tougher regulation threaten their traditional sources of income.
Guernsey Delegation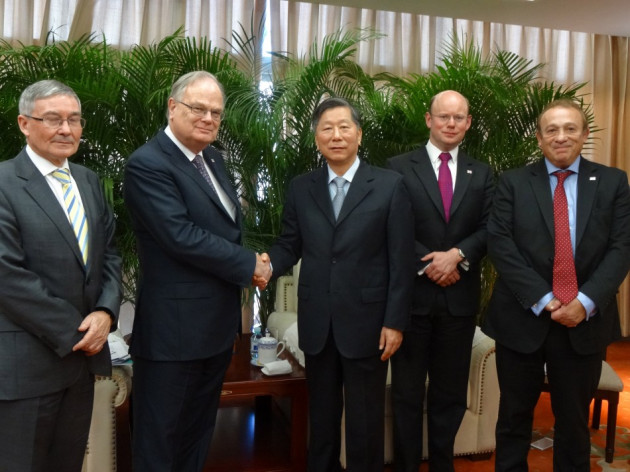 A number of Guernsey officials are in China this week to court Chinese investors.
The delegation comprises Peter Harwood, Guernsey's Chief Minister, William Mason, Director General of the Guernsey Financial Services Commission (GFSC), Fiona Le Poidevin, Chief Executive of Guernsey Finance, the promotional agency for the Island's finance industry and Wendy Weng, Guernsey Finance's Representative in Shanghai.
Richmond Fiduciary Group, which opened an office in Shanghai at the end of last year which is headed by Jing Zhang, has also sent its Chairman Alan Chick to the talks.
So far, the week-long talks have resulted in Mason signing a Memorandum of Understanding (MoU) with the China Securities Regulatory Commission (CSRC) in a bid to encourage Chinese banking groups to establish operations in the Island.
"It has been an extremely productive week raising the profile of Guernsey's finance industry among decision makers in China," said Guernsey Finance's Le Poidevin.
"We have been able to showcase both the breadth and depth of Guernsey's service offering and it came at such an opportune time given the continued liberalisation of the Chinese economy.
"In particular, the changes in China will present increased opportunities for inward and outward investment. We believe that Guernsey has a role to play as a gateway between China and the wider capital markets so it has been ideal timing that we have been able to highlight our credentials to so many key influencers."
Dispute over Tax Haven Classification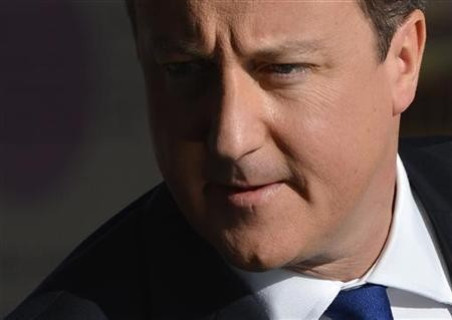 The British government has pledged to crack down on tax havens in a bid to close loopholes which allow companies to avoid tax.
However, Prime Minister David Cameron said that the British Channel Islands, including Jersey, Guernsey and the Isle of Man, should not be classed as tax havens.
"I do not think it is fair any longer to refer to any of the Overseas Territories and Crown Dependencies as tax havens," said Cameron in a House of Commons speech in September this year.
"It is very important that our focus should now shift to those territories and countries that really are tax havens.
"The Crown Dependencies and Overseas Territories, which matter so much - quite rightly - to the British people and members, have taken the necessary action and should get the backing for it."