UK Home Prices Rise on Lower Mortgage Payments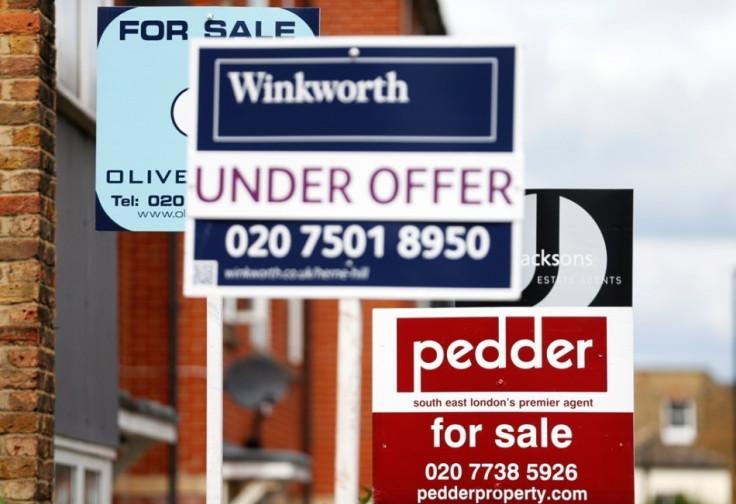 House prices in the UK continued to increase in the three months to October, as government schemes Help to Buy and Funding for Lending significantly reduced mortgage payment requirements, boosting buyer demand.
Mortgage lender Halifax said in a monthly survey that house prices increased by 6.9% annually in the three months to October. Analysts expected a 7% rise in house prices.
From the previous three months, house prices were up 1.6%, lower than the increases of 2.0-2.1% recorded in each of the previous four months.
House prices rose 0.7% for the ninth consecutive month in October, but the growth was below analysts' estimates of 0.9%.
Earlier, mortgage lender Nationwide said that home prices in the UK rose 5.8% on year in October, the fastest pace in more than three years. Furthermore, property tracking website Hometrack said the average asking price for a house in Britain rose 0.5% in October from the previous month, marking the ninth consecutive month of price increase.
"Demand has increased this year, putting upward pressure on house prices and increasing levels of activity," Halifax economist Martin Ellis said in a statement.
"Low interest rates, and higher consumer confidence supported by the increasing evidence that a sustainable economic recovery may now be underway, are helping to increase housing demand."
Ellis noted that schemes, such as Funding for Lending and Help to Buy, have also boosted demand.
In 2012, the Bank of England launched Funding for Lending (FLS), which helps banks to provide loans at lower interest rates to businesses and individuals. The government also launched the Help to Buy Scheme, a support package for first-time buyers, which includes an interest-free equity loan of up to 20% of the property value.
Reduced Mortgage Payments
The schemes have helped potential home buyers by reducing mortgage rates and stimulating numbers of loans, which had dwindled.
In the three months to September, the number of mortgage approvals for house purchases, which is a leading indicator of completed house sales, increased by 11% from the previous quarter, according to the Bank of England.
Halifax also noted that the low level of mortgage payments in relation to income is helping to boost housing demand. In the third quarter of 2013, typical mortgage payments for a new borrower at the long-term average loan to value ratio, accounted for 27% of disposable earnings.
This is the lowest proportion since the second quarter of 1999 and well below the average of 36% over the past 30 years.
© Copyright IBTimes 2023. All rights reserved.