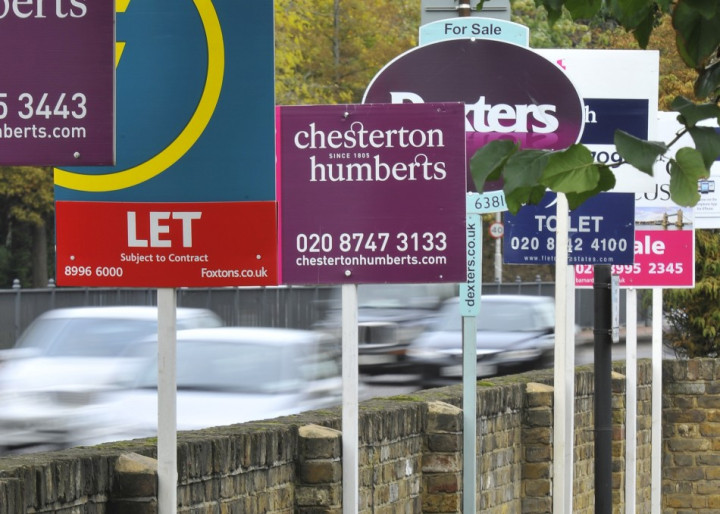 Home prices in the UK have increased more- than- expected in February indicating further signs of recovery in the country's housing sector, according to a latest survey by mortgage lender Halifax.
Halifax's house price index rose by 0.5 percent to an average in February, beating industry expectations for a 0.2 percent increase. In January, house prices declined by 0.2 percent.
House prices in the three months to February rose 1.9 percent from the preceding three months, compared to expectations for a 1.7 percent increase.
The average property now costs £163,600.
"We expect to see a national increase in house prices over the course of 2013," Halifax chief economist Martin Ellis said, commenting on the data.
"This increase in both house prices and activity in recent months is consistent with evidence of some improvement in market conditions," Ellis added.
"The more than half-a-million increase in the number of people in employment over the past year is likely to have been a factor supporting housing demand."
In addition, the Bank of England's "Funding for Lending" scheme (FLS) which allows banks to charge less interest rates on mortgages is increasing housing activity, according to Halifax.
However, weak economic growth and pressure on household incomes continue to hurt demand for housing, Halifax added.
Recently, other surveyors also released promising data for the sector.
On 4 March, data from property analytics business Hometrack showed that home prices edged up 0.1 percent in England and Wales from the previous month, as the number of new buyers registering with real estate agents increased by 14.3 percent over the same period.
On 1 March, building society Nationwide said that UK house prices increased by 0.2 percent month-over-month in February as demand for homes is supported by rising employment rates. Nationwide, however, noted that a recovery is the property sector will be "gradual".