Halloween 2012: Five Must-Watch Scary Movies [VIDEOS]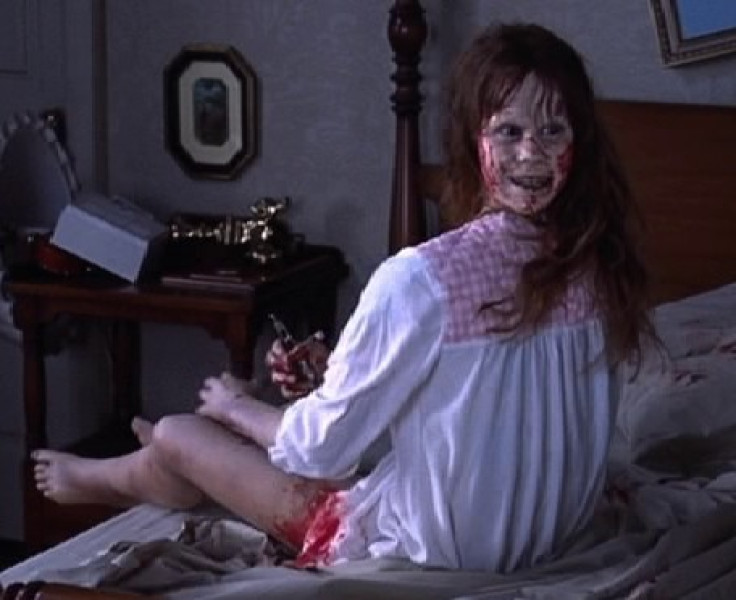 It's that scary time of the year again. Pumpkins, trick-or-treating and more candy than you can eat. Yes, Halloween is almost here.
But while some of you may be looking forward to going to fancy-dress parties this year, we know some people are less into treats and more into terrifying tricks.
If you are one of the many that are not prepared to brave the pavements this Halloween, don't worry, we have got you covered.
Avoid the goons and goblins running the streets and find your own horror with a scary movie.
Here are IBTimes UK's top 5 scariest Halloween flicks for you to indulge in.
We guarantee that they will scare the Beetlejuice right out of you.
1. The Exorcist (1973)
The 1973 film about demonic possession has often been branded the scariest horror film ever.
2. Paranormal Activity (2007)
The film about a haunted house taking posession of an ordinary American family presented in the style of found footage. Welcome to a town called Creepy!
3. Psycho (1960)
Alfred Hitchcock's horror masterpiece broke boundaries with its flinch-inducing, screeching outbursts of violence and provocative sexual innuendo.
4. Orphan (2009)
The psychological thriller directed by Jaume Collet-Serra plays with your mind. The real creep factor kicks in when you start to question what you believed to be true.
5. The Shining (1980)
The Stanley Kubrick film adapted from the Stephen King novel will leave you on the edge of your seat. The obsessive director ordered the largest set ever built to create the set for the cavenous Overlook Hotel and making the film was a horror story in its own right. Both Sally Duvall and Jack Nicholson repeatedly clashed with Kubrick.

© Copyright IBTimes 2023. All rights reserved.