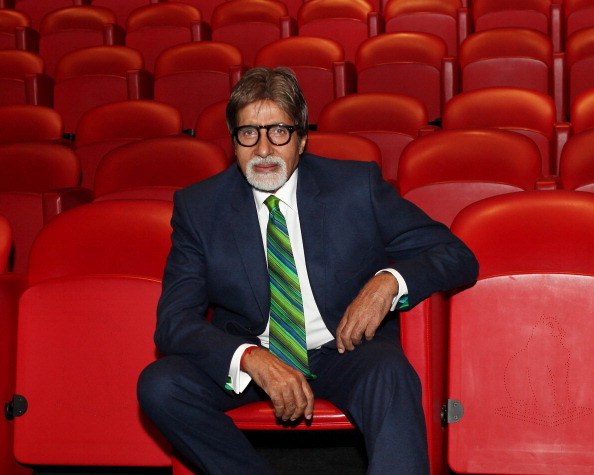 Bollywood's legendary actor Amitabh Bachchan turned 72 on 11 October.
His son Abhishek Bachchan posted photos of the actor with family members including former actress Jaya Bachchan, Aishwarya Rai Bachchan and daughter Shweta Nanda on Instagram along with birthday greetings.
Amitabh took to his Twitter account to thank his fans for the wishes.
On the occassion of Amitabh's birthday, IBTimes UK has complied top ten quotes of the iconic actor.
The amount of things I have been through and the remarkable ways in which the body has reacted is just phenomenal. No wonder I became religious, because you don't know why something's happening to you and you don't know how you bounced back.
I like to feel the butterflies in the stomach, I like to go home and have a restless night and wonder how I'm going to be able to accomplish this feat, get jittery. That hunger and those butterflies in the stomach are very essential for all creative people.
I don't use any techniques; I'm not trained to be an actor. I just enjoy working in films.
Frankly I've never really subscribed to these adjectives tagging me as an 'icon', 'superstar', etc. I've always thought of myself as an actor doing his job to the best of his ability.
I cannot stop them. This is their affection and love and we live for this. And I hope that this love and affection remains with us so that we are inspired to work more and be able to satisfy their desires and expectations
It's the unique presentation that makes me look good in the action scenes. Why did I dare do them? That's a funny question! Why do I act? Why do I breathe!
I just lead my life as naturally, as normally as I possibly can. But I can't help it if controversy is hounding me day in and day out. I'm quite amazed sometimes by the way they go about it. I grow a beard and it lands up in the editorial in The Times of India.
Everyone must accept that we will age and age is not always flattering.
I sometimes lament the fact that I do not have the benefit of a complete and ailment free body structure.
The select group of people who do make realistic cinema, who do make cinema perhaps a little more acceptable to the Western audience, is a very small percentage.