Singer Iggy Pop will be celebrating his 65th birthday on 21 April.
Born as James Osterberg in Michigan, US, Iggy Pop started playing drums during his high school for local blues band The Iguanas. He got his stage name from the band. The pioneer of punk music formed his popular band, Stooges, together with the Asheton brothers, Ron and Scott, and Dave Alexander, in 1967.
The band with experimental and aggressive quality music, released their first album "The Stooges" in 1969 which was not successful. By the time they released their second classic album Fun House in 1970, the band started falling apart due to Iggy and some of the other members' drug addiction.
Some of the members left the band and after replacements and new additions, the final team was formed, consisting of Iggy, the Asheton brothers, James Recca and James William, reports the Blue Banana.
The band became more popular for their stage performances including Iggy's stage diving which he popularised. But he quit his popular signature move after having a nasty fall during a show in New York that left him battered and bruised.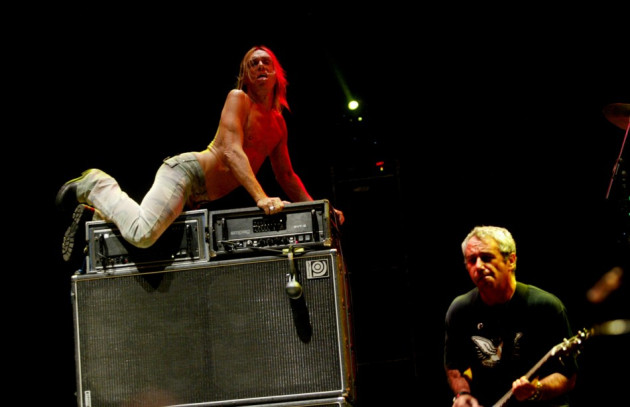 The Stooges have been popular in creating punk and grunge music and they had great influence on other recording artists in the late 70s and 80s. According to Blue Banana, the Rolling Stones included The Stooges in their top 100 most influential artists of the past 50 years. The band has influenced other popular artists including Kurt Cobain, Red Hot Chilli Peppers and The Sex Pistol.
After the band's split, Iggy formed a new outfit called the Iggy and the Stooges and released his first solo album The Idiot which had a rock and roll flavour and his second solo Lust for Life in 1977. He tasted success with Lust for Life and success followed him with hits including Real Wild Child, Candy, The passenger, China Girl and Brick by Brick to name a few. In 2007, the stooges reunited for their new album The Weirdness in three decades.
Iggy and the Stooges will be on a tour from 11 May performing around the world. The band will be performing at the Hyde Park on 13 July.