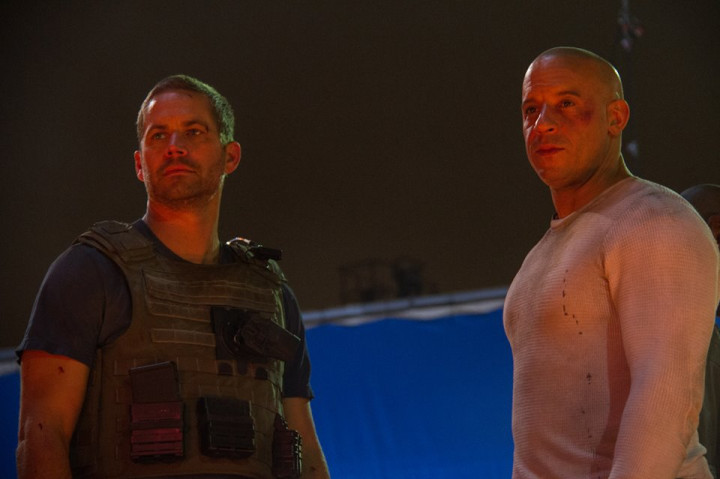 Fast & Furious star Vin Diesel posted a heartwarming video tribute to his co-actor and friend Paul Walker, who passed away last November.
The star posted the clip on his Facebook page, which shows the late actor at a birthday celebration held in his honour one year ago.
A crowd sings 'Happy Birthday' to Walker and he and Diesel also give each other a big-bear hug.
"Miss you Pablo," the video states in text. In memory of Paul, Vin Diesel's video was of the cast and crew of Fast & Furious 6 celebrating Paul's 40th birthday.
"One year ago today...Honoring Our brother.." the Facebook post reads.
Walker's daughter, Meadow, brother Cody Walker, and other Fast & Furious stars Jordana Brewster and Ludacris, also shared touching tributes to the actor this week.
Meadow Walker, the Fast & Furious star's teenage daughter, posted a touching tribute to Walker on Instagram today, which would have been the actor's 41st birthday.
"Happy birthday, I love you," Meadow captioned a photo of her dad holding her when she was a little girl, father and daughter gazing happily at each other.
"To my oldest brother, Paul Walker on his birthday: This day is a bittersweet one," Cody wrote on his Facebook page. "Today I'm reminded how much I miss you. But at the same time, this day is also a reminder of how many years of memories, adventures, lessons and love I was lucky enough to share with you."
Fast & Furious co-star Jordana Brewster posted a photo of the sunrise on WhoSay with the remembrance and tweeted that she had made a donation to the foundation Walker founded to aid victims of natural disasters, Reach Out WorldWide.
#HappyBirthdayPW #ROWW Always in our hearts http://t.co/HlcuGb3Rfj

— Jordana Brewster (@JordanaBrewster) September 12, 2014
American rapper Ludacris captioned a picture on Instagram of Walker on one of his humanitarian trips and wrote, "Happy Bday to an Angel today @paulwalker."