It is nearly 2017 and many of us will ring in the new year with fireworks, a glass of bubbly and a bad rendition of Auld Lang Syne - but this isn't the case for everyone. Depending on where you are, New Year traditions vary vastly, from bear costumes to beach parties, bell ringing and more.
Romania: Bear dancing
Romanians dress themselves up in bearskins and bear costumes during Christmas and New Year celebrations, to perform traditional dances in the street believed to bring good luck and wealth in the coming year, as well as ward off evil spirits.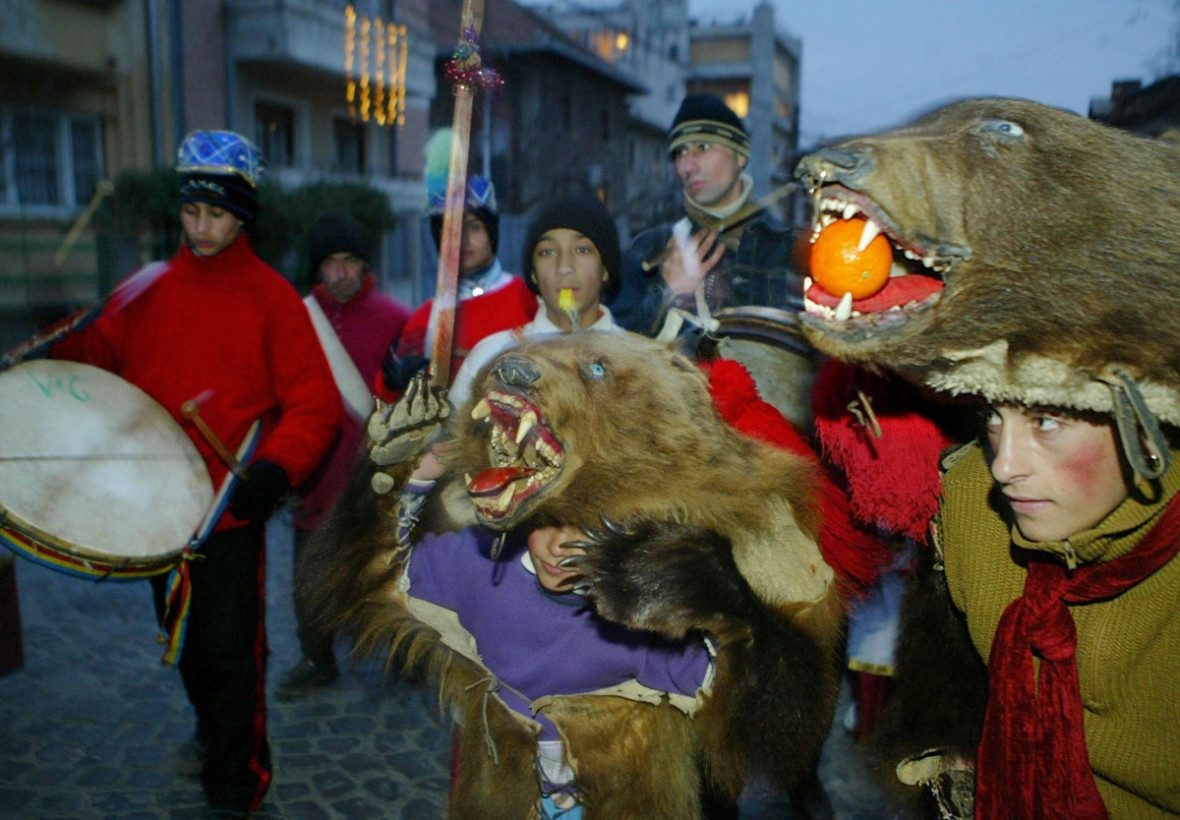 New York City: Times Square ball drop
One of the best known attractions over the New Year is the "ball drop" in New York City's Times Square, in which a big, brightly lit sphere is dropped from a height at the top of a pole at midnight on New Year's Eve. A historic tradition, the event was first organised by the owner of The New York Times on 31 December 1907, to mark the opening of the newspaper's new offices. In recent years, more than two million people have turned up to watch the annual ball drop.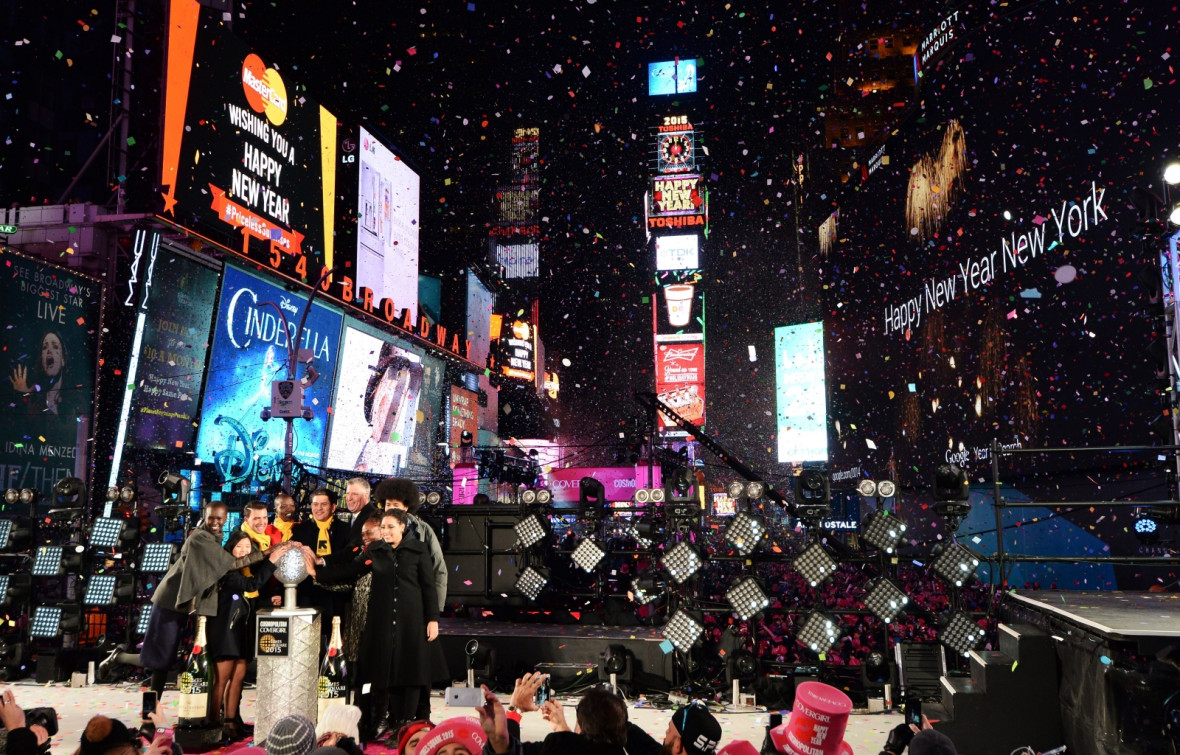 Spain: Eating grapes
Dating back to the end of the 1800s, the Spanish tradition of eating 12 grapes on New Year's day is still going strong. One grape is eaten at every bell strike at midnight on 31 December, in a public place such as the Puerta del Sol in Madrid, to ward off bad luck and bring prosperity in the coming year.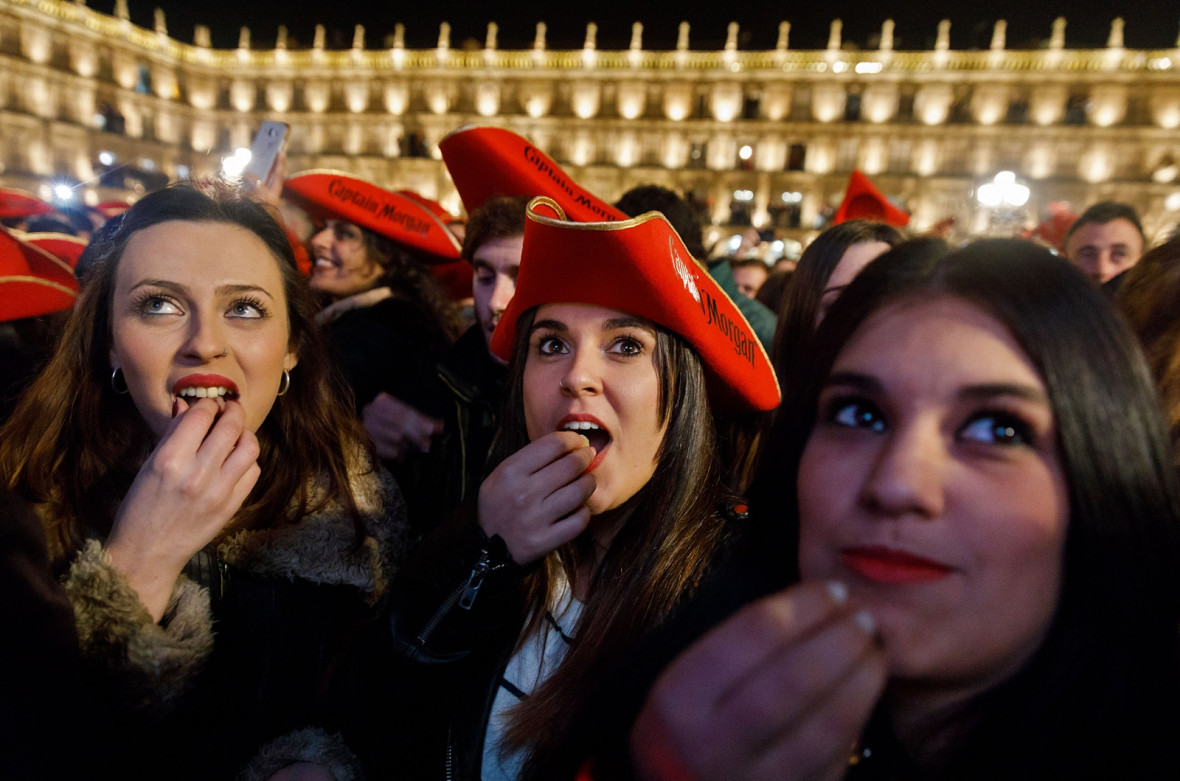 Sydney: Harbour fireworks
The New Year is celebrated in style in Sydney with spectacular fireworks over the harbour. More than a million revellers are expected to turn up to watch this year's event, which will be the biggest the city has ever seen with more than seven tonnes of pyrotechnics lit at midnight. Fireworks will be lit from seven barges and from the Sydney Opera House including the Sydney Harbour Bridge.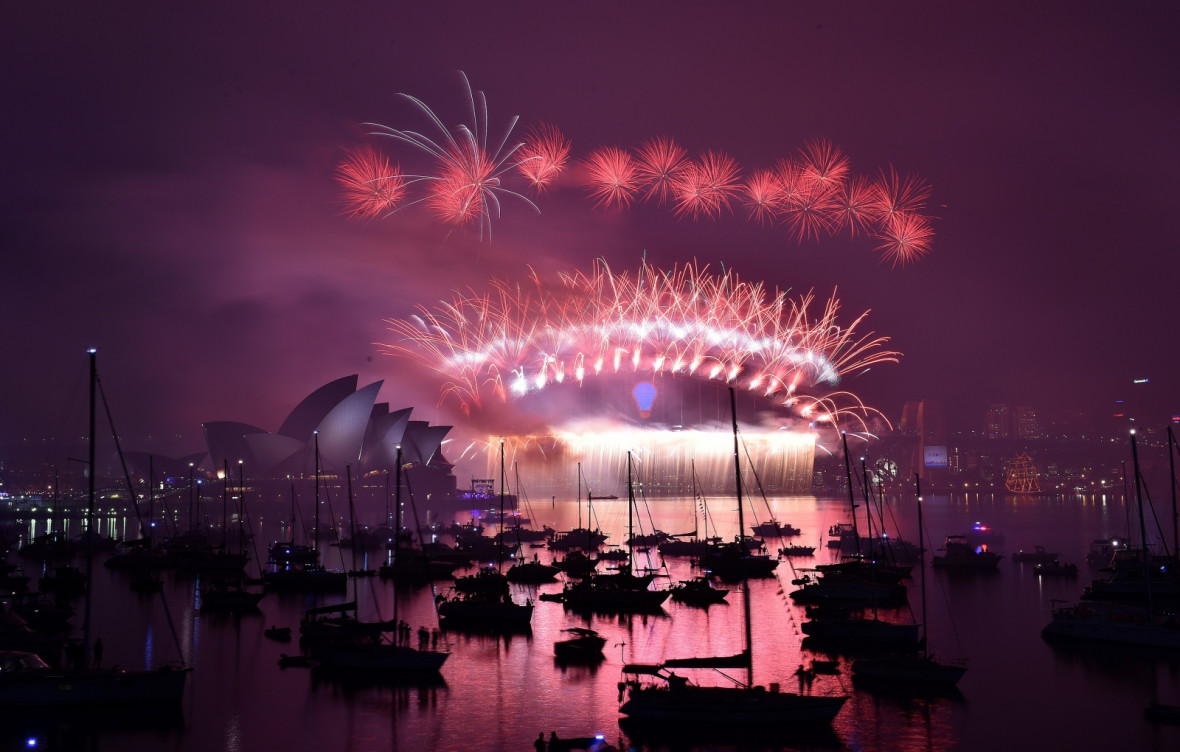 China: Chinese New Year
The Chinese New Year will take place on 28 January 2017, with lantern parades, festivals and parties ringing in the year of the rooster. The New Year, also known as the Lunar New Year or the Spring Festival, is marked by the lunisolar Chinese calendar. This means the date changes every year, but falls in January or February in the Gregorian calendar. Festivities usually start the day before the New Year and continue until the Lantern Festival, celebrated on the 15<sup>th day of the new year.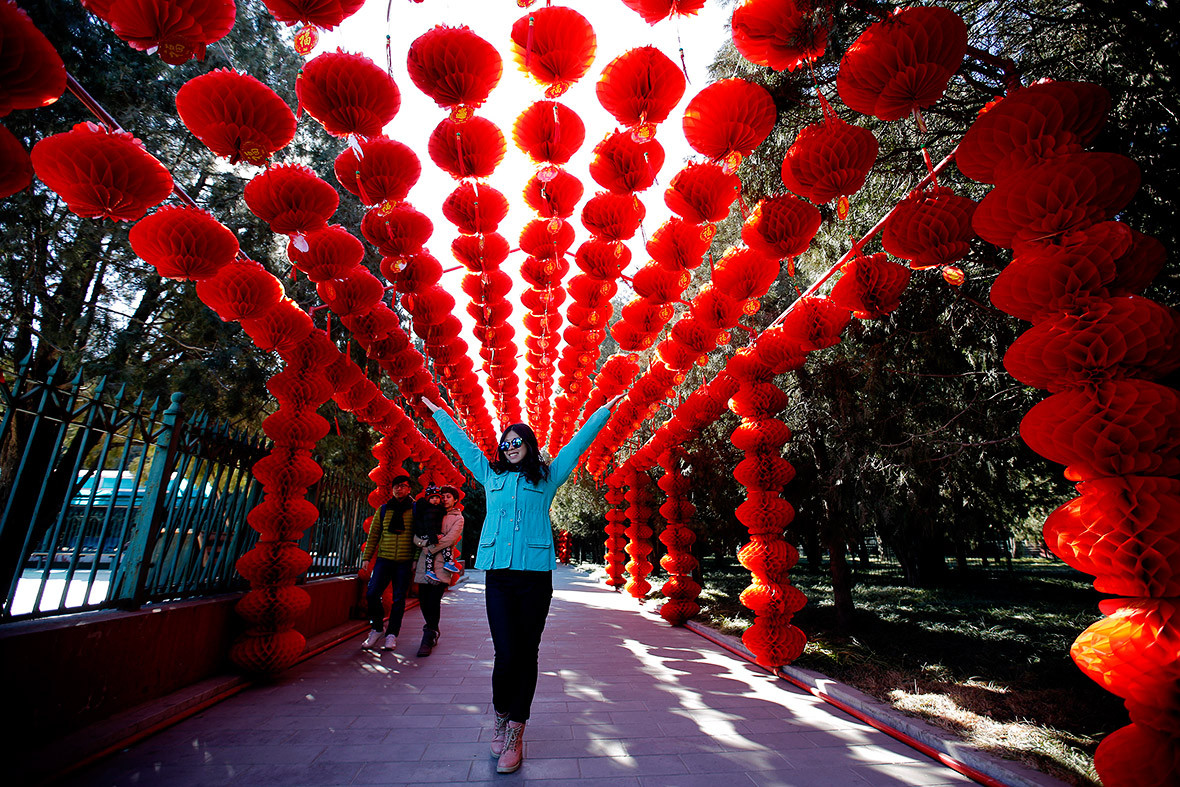 South Korea: Bell ringing
The Bosingak is a large bell pavilion in Seoul, South Korea, which is run at midnight on New Year's Eve. It was originally constructed in 1396 but was destroyed by fire and conflict and rebuilt several times. In the Joseon Dynasty, the bell was the centre of the town and was rung when the gates were opened and closed, as well as to alert residents of fire.