This year is finally drawing to a close, and for many people, 2016 couldn't end sooner. For women's rights in particular, the last 12 months has been full of highs and lows, with challenges and rollbacks to gender equality across the world from the United States to Poland and Nigeria.
Hillary Clinton's nomination
After 240 years of an unbroken chain of all-male leadership, the tide began to turn for America in 2016 with the nomination of Hillary Clinton as the Democratic presidential candidate. Although she failed to win the election, the nomination of the first female candidate for a major party remains a phenomenal accomplishment for female political representation in the US, as well as a step in the right direction in addressing gender bias and discrimination.
Clinton's nomination may spur more women to become involved in politics – particularly in the wake of Donald Trump's triumph and what his success spells for women's rights in America.
Donald Trump's triumph
"Nobody has more respect for women than I do," Donald Trump told supporters at the first presidential debate in September. Less than a month later, a tape emerged of him bragging about grabbing women "by the pussy" – a comment which he swiftly dismissed as "locker room" talk.
As a presidential candidate, Trump received dozens of allegations of sexual misconduct, including groping and kissing women without their permission. He called the women who accused him of inappropriate sexual behaviour liars, even going as far to suggest some were too ugly to assault and threatening to sue them for speaking out.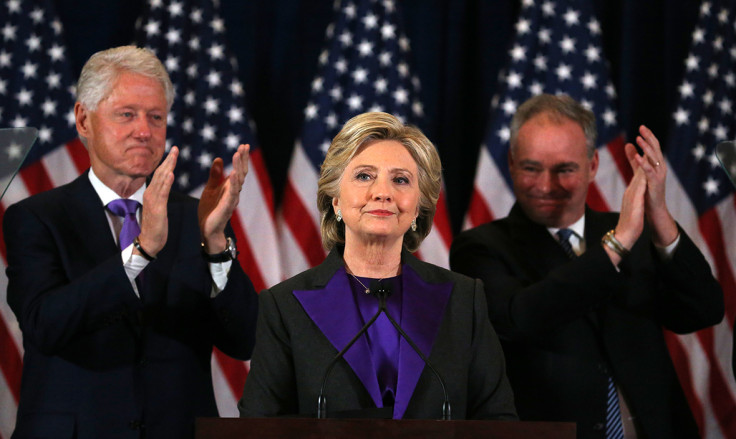 Despite this and many other degrading comments, Trump was elected as the 45th President of the United States which sends out the message that bragging about groping women is behaviour to be ignored, or even rewarded. His success could set back efforts to combat prejudice, discrimination and sexual violence, particularly among minority and transgender women, who are already at higher risk.
Abortion rhetoric
Trump has oscillated back and forth on his abortion stance, but it was only when he flirted with the idea of running for the presidency in the 2012 election that he swung to a pro-life position in line with the Republican mainstream.
In 2015, Trump announced he was against abortions with certain exceptions – in cases of rape or incest, or when the mother's life was at risk. Later in the year, he said he would support a 20-week ban, explaining his change of heart in the first GOP debate.
"I hate the concept of abortion," he said. "What happened is friends of mine years ago were going to have a child, and it was going to be aborted. And it wasn't aborted. And that child today is a total superstar, a great, great child. And I saw that."
Since then, Trump has claimed women should face legal punishment for having terminations, spoken out against "partial birth abortions" – a political rather than medical term which refers to late-term abortions in a third-trimester pregnancy – and even claimed doctors can "rip the baby out of the womb of the mother just prior to the birth of the baby".
Trump's fear-mongering and factually incorrect speech has already had an impact on women's reproductive rights in the States, with threats at abortion clinics rising since he became president-elect. Women's rights groups have also raised concerns that as president, Trump may be able to undermine the 1973 landmark abortion rights decision Roe v Wade.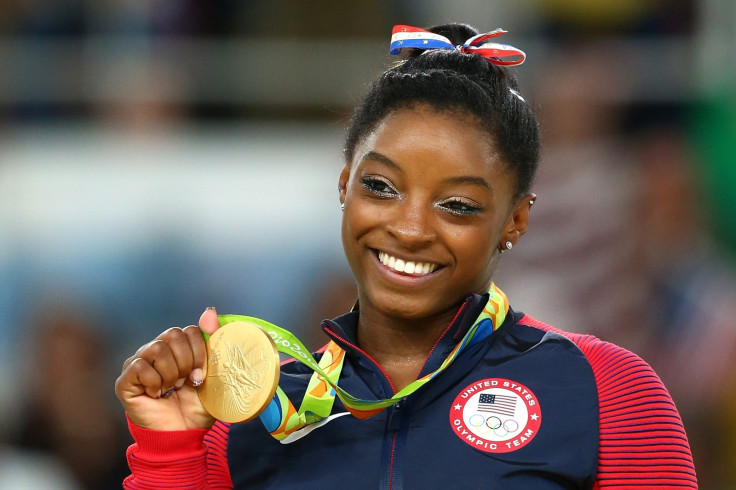 2016 Olympic Games
In some good news, women dominated the Olympics this year, breaking world records in swimming, cycling, weightlifting and more. Recently named AP's Athlete of the Year, American gymnast Simone Biles cinching four golds and a bronze medal, while cyclist Laura Trott became the first woman in British history to win four Olympic gold medals.
Female competitors in the Middle East also made history, with Egypt's Sara Ahmed becoming the first Arab woman to win an Olympic medal in weightlifting. Sprinter Kariman Abuljadayel became the first Saudi Arabian woman to participate in the 100m, and 2016 also saw Tunisian Ines Boubakri become the country's first fencer to win a medal.
Yet despite their achievements, sportswomen at Rio faced astonishing levels of sexism – from comments about their clothing and body shape to their relationship status.
Poland's abortion law - and the protests
Earlier this, Poland's ruling conservative Law and Justice Party threatened to pass a bill that would significantly restrict a woman's access to an abortion in a country which already has some of the strictest abortion laws in Europe.
If passed, women who had an abortion faced up to five years in prison. Doctors who assisted with terminations could also be liable for prosecution and prison. Human rights groups were quick to point out that a woman who suffers a miscarriage would have been at risk of being charged on suspicion of abortion.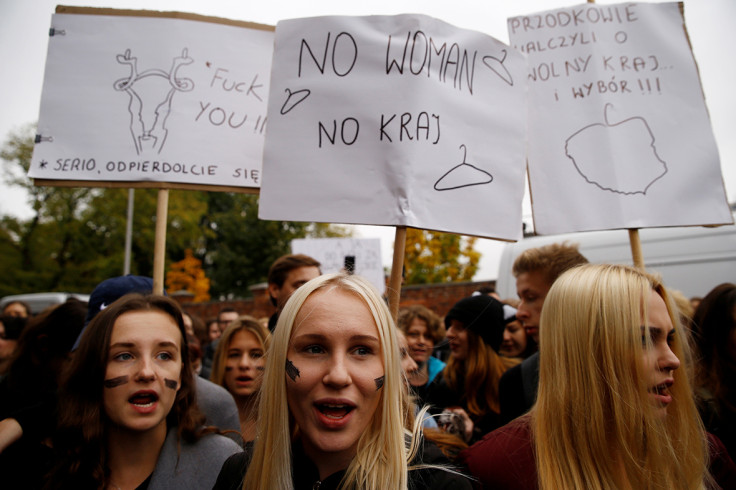 Shortly after the plans were announced, however, Polish women staged an all-out strike, forcing some businesses to close. Anti-government, pro-choice demonstrations took place across the country, which eventually led to the proposed bill to be dropped, in an incident which speaks volumes about the power of protest.
Turkey's archaic rape laws
In November, Turkey backed a new law that would have allowed men who had sex with underage children to be pardoned if they married the victim, in a move that critics say would have legitimised statutory rape and child marriage. Thousands took to the streets of Istanbul and other Turkish cities to protest the plan, after which the government withdrew the bill.
Earlier this year, women's rights groups reacted with fury when Turkey abolished a criminal code article classifying all sexual acts with children aged 15 or younger as "sexual abuse" in response to a local court's petition to lower the age of consent.
Brexit
The impact of the referendum in June has already been felt across Britain, with many wondering what will happen when we finally leave the European Union in several years' time. But the change could have consequences for people other than British women as leaving the EU will make it even harder for Irish women to seek abortions in the UK if our borders are hardened.
After the referendum, human rights campaigners have highlighted several risk areas for women, including workplace rights, women's economic welfare and safety from racism and xenophobic attacks.
Nigeria's missing girls
After nearly three years, 21 girls and a baby held by Boko Haram were finally released in October after negotiations with the Red Cross.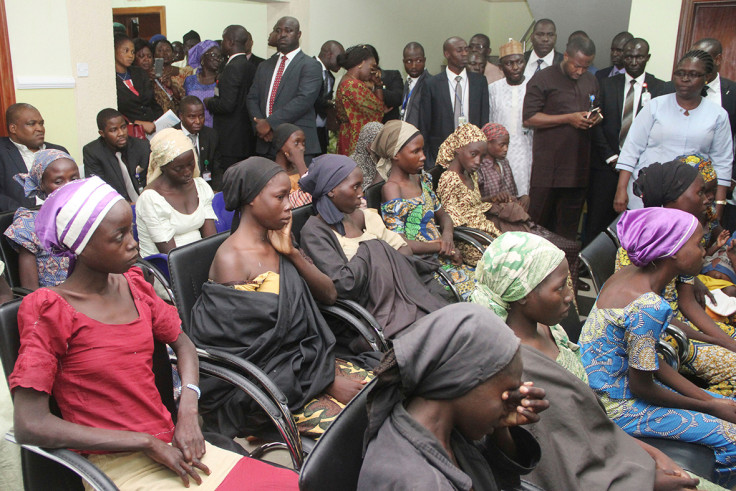 Ten weeks after being released by Boko Haram, 21 freed Chibok schoolgirls and the baby returned home this month to celebrate Christmas with their families for the first time since they were snatched by the terror group.
In 2014, nearly 300 girls were taken from a boarding school in Chibok, north-eastern Nigeria, sparking global outrage and the hashtag #BringBackOurGirls. The Nigerian army is still searching for the remaining girls.
Historic ruling for rape survivors in Guatemala
Guatemala made significant strides in ending impunity for perpetrators of sexual violence in conflict in a historic trial in March.
In the first successful prosecution for sexual violence committed during Guatemala's military conflict from 1960-1996, a court sentenced two former members of the military to a combined 360 years in jail for crimes against humanity.
The two men were found guilty of holding 15 indigenous women in sexual and domestic slavery at the Sepur Zarco military base in northern Guatemala in the 1980s, and were also charged for murder and forced disappearance. The case gained international attention as it marked the first time a domestic court prosecuted and convicted anyone for sexual violence as a war crime.
Istanbul Convention
In December, British politicians voted to back a private members' bill to enshrine an international treaty on domestic violence into British law. Described by UN women as a "gold standard", the Council of Europe Convention on preventing and combating violence against women and domestic violence – known as the Istanbul Convention – is a landmark piece of legislation which would have a major impact on tackling violence against women.
There were, however, spite attempts by anti-feminist, Conservative MP Philip Davies to derail the legislation using a tactic called a filibuster. The politician, who has frequently spoken out against women's rights, spoke to 77 minutes in an apparent attempt to prevent the bill from passing, but failed.