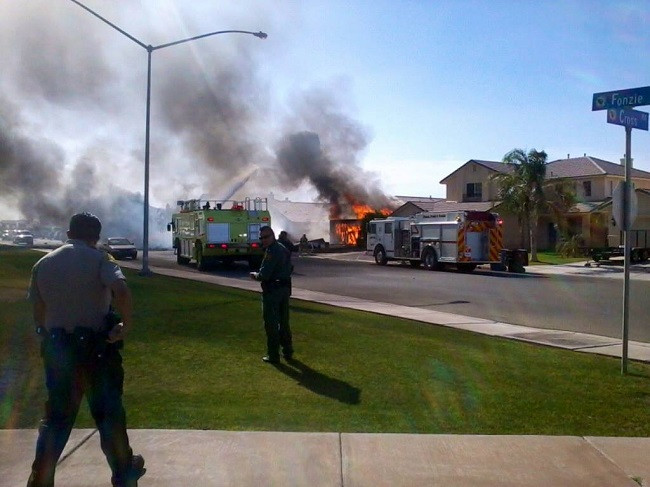 A US marine jet crashed into a residential area in a southern California desert community
The Harrier jet smashed into at least one house, ripping off its entire roof, and set another two on fire in the Imperial city, east of San Diego.
The pilot ejected safely but was taken to hospital for further checks, a marines spokesman Corporal Melissa Lee said.
Injuries to potential civilians are not known at this time.
Shaun Penniman told KGTV he heard "like a pop and a whistle" just before the jet crashed. "And right when I looked up is when I saw the pilot eject," he said.
An investigation is underway to determine the cause of the crash.
The third Marine Aircraft Wing AV-8B Harrier was stationed at MCAS Yuma in Arizona.