Revealed: Harry Potter Author JK Rowling is Acclaimed 'Male' Crime Writer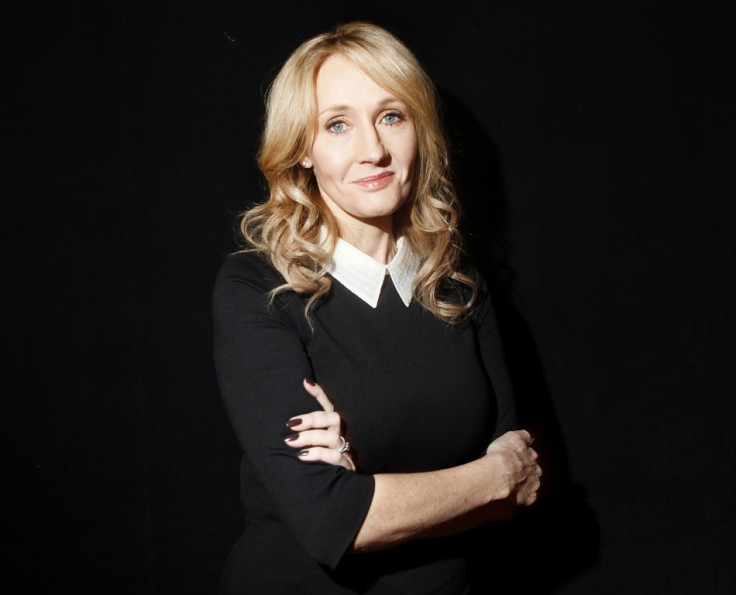 Harry Potter author JK Rowling has been revealed as the writer of the crime novel The Cuckoo's Calling, penned under the pseudonym of Robert Galbraith and published in April.
The true identity of Rowling as the author has just been revealed, three months after the book was published. "I had hoped to keep this secret a little longer because being Robert Galbraith has been such a liberating experience," she said.
"It has been wonderful to publish without hype or expectation, and pure pleasure to get feedback under a different name."
Rowling's first novel for adults, The Casual Vacancy, was published to generally indifferent reviews in September 2012. She may have resorted to using a male pseudonym to escape readers' and reviewers' preconceptions.
Rowling's wheeze was uncovered by The Sunday Times after it investigated how a novice writer "with a background in the army and the civilian security industry" could have such an assured voice.
The publisher's website claimed Galbraith was a pen-name for a former plainclothes Royal Military Police Investigator.
But there were other clues that literary detectives were suspicious about. Peter James, a crime writer said: "I thought it was a very mature writer, and not a first-timer."
The Cuckoo's Calling features a war veteran turned private investigator called Cormoran Strike.
Online fans were complimentary about how well the "male" author was at descriptions of women's clothes and books.
One tweet was spot on, saying that the book must be by a female writer who had been published before.
Two independent computer linguistic experts, Peter Millican from Oxford University and Patrick Juola from Duquesne University in Pittsburgh were commissioned to run the last Harry Potter novel and The Casual Vacancy, plus The Cuckoo's Calling through specialist textual analysis programs.
Their conclusions pointed out remarkable similarities in phrases and styles.
The second Cormoran Strike novel has already been written and will be published next year under the name of Robert Galbraith.
Watch Harry Potter bloopers
Female authors with male pen names
Louisa May Alcott was famous for Little Women, published under her own name. But she also used the name A. M. Bernard to hide her gender.
Mary Ann Evans is better known as George Eliot, who wrote Middlemarch.
Charlotte Bronte published her works under the name Currer Bell. She wrote, "we had a vague impression that authoresses are liable to be looked on with prejudice."
Emily Bronte: Publishing her only novel Wuthering Heights under the male pen name Ellis Bell.
© Copyright IBTimes 2023. All rights reserved.