Whether its wizards, muggles or quidditch, the Harry Potter series has conjured up many names, phrases and places that have steeped themselves into popular culture.
It's also made a tonne of money.
What started off as a set of children's books written by JK Rowling in an Edinburgh café for her own child, the author herself is now worth $1bn, according to Forbes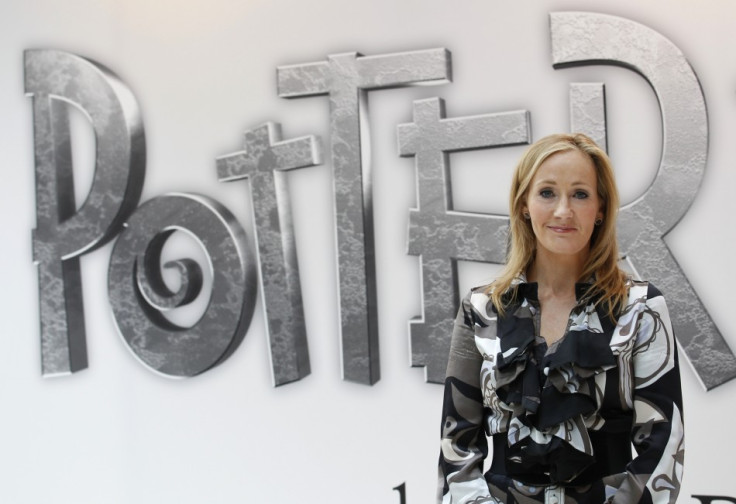 Harry Potter and his magical chums have captured audiences of all ages worldwide and arguably a much wider demographic than more adult fantasy genre books, such as Lord of the Rings that have also been turned into movies, events and a cornucopia of memorabilia.
But as Rowling turns her back on the Harry Potter series that allowed her to morph into a classic rags to riches tale, IBTimes UK take a look at how the books turned JK Rowling into one of the most richest writers on the planet, how it spawned into a multi-billion dollar industry.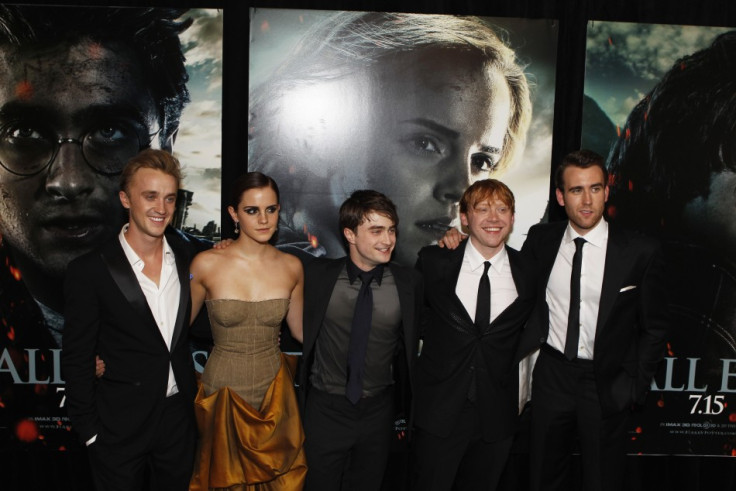 Banking In on Books, Movies and Gaming
It may have been where the magic started but Harry Potter isn't just a set of seven books.
The books that harness a world much less dreary than our own and feed into every child's dream of being magical, powerful and different, was enough to spawn off a franchise worth $24.7 billion in books, DVDs, movies and toys alone.
In fact, up until this month, the fourth instalment in the series, Harry Potter and the Goblet of Fire, was the fastest selling paperback of all time and had shifted 470,000 copies during its first eight weeks on release.
Overall, 450 million copies of all Harry Potter books have sold worldwide and has generated $7.2bn in collective sales from the first books publication 15 years ago up to July 2011.
While exact figures for 2012 have yet to be crunched from official publishing data, the book series pulled in $270m for the publisher in the fiscal year of the final volume's release in 2007 and has, on average, brought in about $60 million annually since, according to a study of Scholastic financial data by Simba Information's Children's Publishing Market Forecast.
After the book was translated into 69 languages, it was clear that more could be made from the franchise, long after the final book as published.
The movie adaptations of Harry Potter, immortalised by Daniel Radcliffe, turned out to be a one of the most lucrative franchises of all time.
The Harry Potter film series garnered a record-breaking grossing of $7.7 billion in global ticket sales, with the final instalment along racking up $1.3bn across the world.
And it hasn't ended there.
According to the last set of data from Scholastic Children's Books that calculates data up until July 2011, DVD sales have topped $1.8bn. Even in the rentals market, over half a billion dollars worth of cash was pulled in.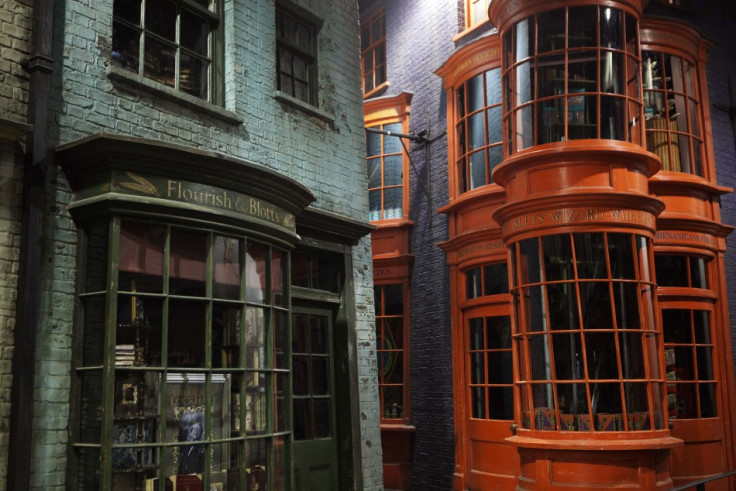 The Magic of Memorabilia
If the mainstream books, movies and rentals business wasn't enough, the potential for memorabilia and spin-offs was obviously too tantalising to let up.
Every child and a variety of questionable adults have spent billions worldwide for a piece of Harry Potter and the universe he inhabits.
According to the last set of data from Scholastic, toy sales that range from figurines to vibrating broomsticks and "magic" wands racked up $7.2bn worth of sales up until July last year.
If it wasn't enough that bespectacled Harry Potter and his army of long scarf wearing friends garnered billions in memorabilia alone, the franchise also made another $1bn, after Electronic Arts sold more than 40 million copies of the Harry Potter video games to date.
Themes parks have also raked in the cash.
Universal Orlando Resort spent $200m developing a Harry Potter attraction two years ago, which ended up boosting its overall park attendance by 36 percent and concession revenue by 60 percent with three months.
Only two days ago, it was announced that the film studios outside London where all eight Harry Potter movies were shot have been turned into a production facility and theme park by Time Warner's Warner Bros at a cost of £100m pounds.
It currently rakes in £28 per adult ticket for its Harry Potter tour where visitors can see sets and props from the franchise.
So while JK Rowling may now be turning her hand to adult fiction, it is highly likely that the Harry Potter franchise will never be forgotten; in money or in memory.