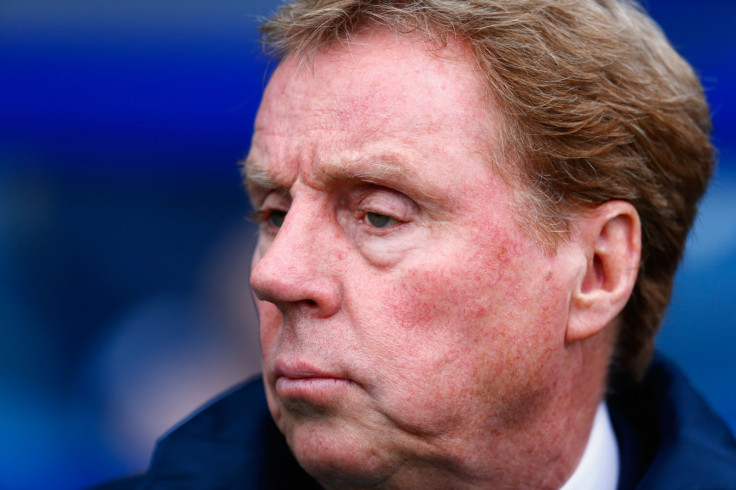 Former Queens Park Rangers and Tottenham Hotspur manager Harry Redknapp has confirmed his interest in becoming involved in a consortium planning to take over a club on the Dorset coast, less than a week after his latest exit from football management
The 67-year-old left QPR last week to undergo knee surgery, leaving the club in the Premier league relegation zone and without single point away from home this season.
Reports on Friday suggested that Redknapp could be recruited to a group looking to buy a controlling stake in either League Two club Plymouth Argyle, Conference side Torquay United or Southern Premier League team Poole Town.
And Redknapp has confirmed he would be attracted to helping a takeover bid of a club on the south coast and says he has been approached.
"It's something that could interest me, I'd just like to be involved," he told BBC Radio 5 Live. "I spoke to people about one or two bits and pieces that may come up but at the moment it's not gone that far."
Rumours are abound that the end of Redknapp's seventh managerial spell at a club will see his 32-year career come to an end, after time with Bournemouth, West Ham United, Portsmouth, Southampton, Tottenham and QPR.
Though Redknapp won the FA Cup with Portsmouth in 2008, the only major trophy of his career, his most memorable moment came while manager of Tottenham as he guided the club into the last eight of the Champions League.
Redknapp is also credited with nurturing Gareth Bale's talent at Tottenham, a player who subsequently went on to become the most expensive player in world football after joining Real Madrid for £85m
But it was the day-to-day working with players which Redknapp felt he was unable to fulfil due to injury, and eventually led to is exit from the game.
"It's been in my mind for a while, struggling with my knee, and it just got more and more difficult," he added.
"I felt I was letting everyone else get on with what I like doing. I got to the stage, with 16 games to go, that somebody who can give it 110% at the helm would be a better bet than me."