Former Tottenham manager Harry Redknapp believes that the FA are setting a bad precedent by letting Kyle Walker walk free after he was caught red handed inhaling nitrous oxide. The FA have released a statement that no action will be taken against the England right-back for his transgressions as he has apologized for his mistake.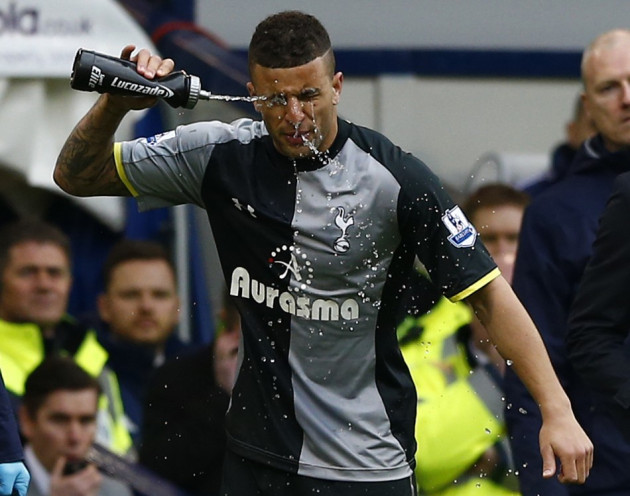 "Kyle Walker has expressed his regret for an error of judgement when inhaling Nitrous Oxide earlier this year. The FA and the England manager have spoken to Kyle about the matter and he has assured us it will not happen again. Inhaling Nitrous Oxide is not illegal, but we recognise the associated dangers. Kyle has accepted this mistake. He will not face any action under the England Player Code of Conduct," the Statement said.
Redknapp believes that FA's stance would have been different if Walker was not a regular in the England side. The QPR manager had handled the player during his time at Tottenham and expressed his disappointment at the defender's actions.
If he doesn't get some sort of reprimand there's something wrong. I'll be honest with you, if he was playing for Rochdale or somebody they'd throw the book at him, the FA. But because he's an England player and we need him, it looks like nothing's going to happen," Redknapp said.
The 66-year-old added that this whole drama will have a negative effect on kids and other youngsters alike who will then be enticed towards drugs. The 23-year-old started in England's 0-0 draw with Ukraine on Tuesday where he picked up a yellow card for an unfair tackle.
"I'm disappointed with the way he's behaved. I've got grandkids and they are football mad every one of them and they see that picture of him on the back pages doing that. It sends out bad signals for me. It's not what I want to see. They [my grandkids] love him, they love all the [Tottenham] players. It was a bad, bad picture. Drugs wasn't part of our life when I was growing up, but when I see someone doing that, sniffing whatever that is, and apparently it can kill kids, that is a bad message to be sending out," he explained.