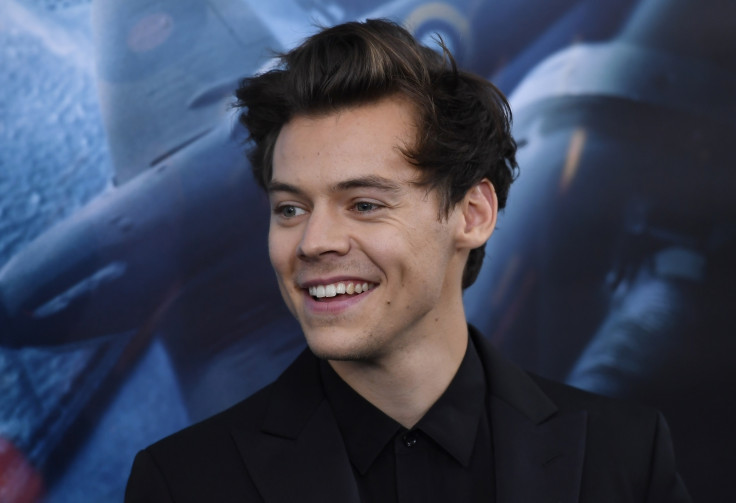 Harry Styles' break out role in Christopher Nolan's war epic Dunkirk garnered positive reviews but it seems it will take more than a 93% rating on Rotten Tomatoes to get BBC bosses on side. EastEnders actress Tilly Keeper has revealed she pushed for the One Direction star to make a cameo appearance on Albert Square – but was turned down.
Speaking to the Daily Star, she said: "I tried to sneak in the idea of having Harry in – but it wasn't allowed."
Keeper began strategising after learning that Styles was a huge fan of EastEnders and would love to play an extra of the soap.
A source close to the singer previously said: "He absolutely loves EastEnders and would love to be part of it, even if it was a tiny role with no actual lines."
Keeper, who plays Louise Mitchell, had wanted the 23-year-old heartthrob to feature in the high school prom scenes that aired last month. In the episode, her character's date was left fighting for her life after being pushed into lit candles by bully Alexandra D'Costa before the school become engulfed in flames.
Sadly her efforts were not as fruitful as Masie Williams' machinations to get Ed Sheeran on HBO fantasy Game Of Thrones.
Keeper added that the snub was "so disappointing".
It has been a busy few months for Styles, who plays a soldier called Alex in Dunkirk.
The Sign Of The Times singer recently revealed he felt "numb" once production had finished. "There was a couple of little [injuries], I was a little numb by the end of it. I did something to my wrist that I don't even know, it keeps going," he told Capital FM's Roman Kemp. "Stuff would fall on my head and things would rip off the wall, it was amazing. The stunt guys really went through it and it made me feel like a wuss."
Although fans will be crestfallen that he won't be heading to Walford anytime soon, he did once pay a visit back in 2014 when he joined his fellow One Direction bandmates for a special Children in Need performance of Night Changes and Steal My Girl.