Harry Styles did not emerge unscathed from filming his new movie Dunkirk. The Sign Of The Times singer reveals he suffered a string of injuries on-set of the WWII drama and felt "numb" once production had finished.
The One Direction star makes his acting debut in Christopher Nolan's big blockbuster, which is set for release on 21 July. Styles, 23, made sure to throw himself into his first film gig but, it appears, to the detriment of his limbs.
In an interview with Capital FM's Roman Kemp, Styles said: "There was a couple of little [injuries], I was a little numb by the end of it. I did something to my wrist that I don't even know, it keeps going. Stuff would fall on my head and things would rip off the wall, it was amazing. The stunt guys really went through it and it made me feel like a wuss."
He continued: "The stunt guys who were doing the explosions, they did everything for real so when someone was getting blown up off a bridge, they put [that person] on a bridge and built a platform then blew it up and these guys would go flying. So it made me feel like I couldn't complain about my wrists."
Perhaps the dangerous aspect of the job has put Styles off acting for good as the pop star admits Dunkirk could be his first and last role. Speaking to Sky News at the movie's London premiere, Styles said: "I'm thinking, what am I doing? I feel very lucky to be a part of Dunkirk... I'd do this one again but it may be one and done... I'd do this one again. I really enjoyed this. I've peaked too soon. There's nowhere to go."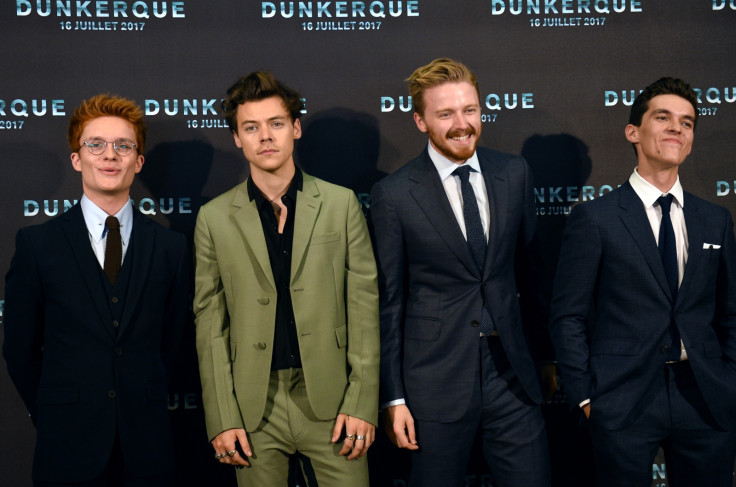 Although, Styles may want to rethink his departure from the big screen as the musician has received rave reviews of his acting debut. Bustle reporter Anna Klassen remarked on Twitter that Styles' acting chops were "surprising", adding that she applauded director Christopher Nolan for casting the singer.
Nolan, 46, also has nothing but praise for his young protege, telling the HuffPost: "He's taken it all very, very well. I've heard some questions he's been asked. You'll see when you watch the movie that he was chosen for this for a reason."
Watch the Dunkirk trailer: