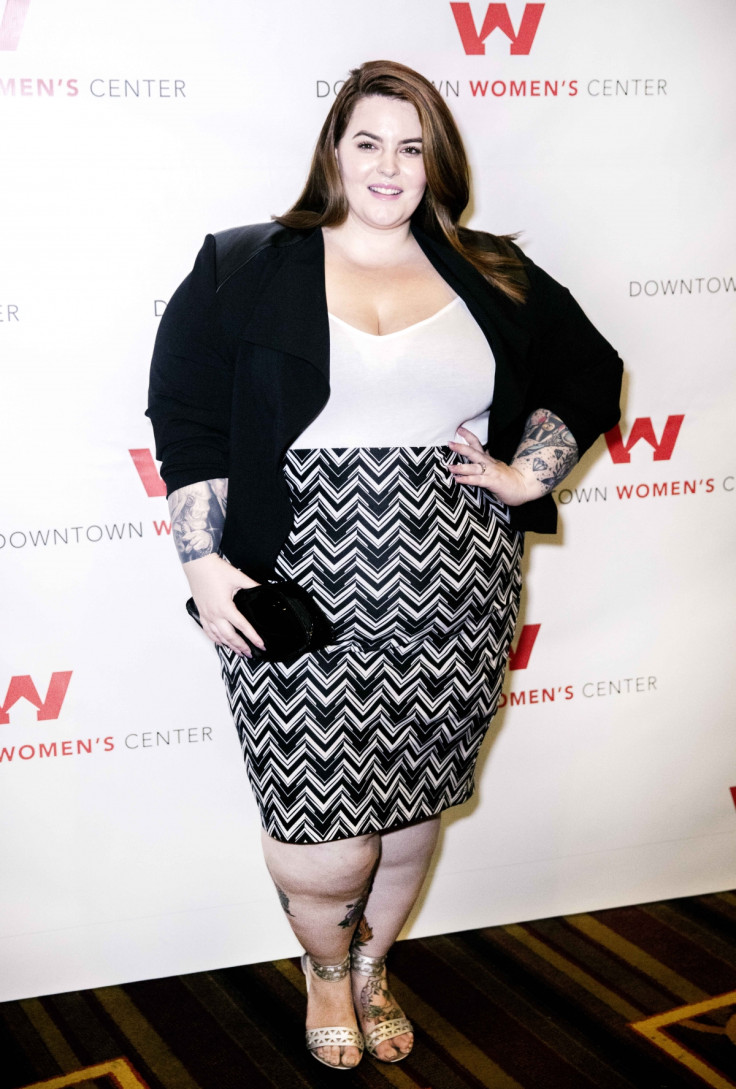 A man from Florida recently gushed on Instagram about how he loves his 'curvy' wife and even uploaded a picture of him embracing his plus size life partner. While many felt his post as socially inclusive and adorable, others found that it denigrates women on their physical appearance.
Tess Holliday has joined the other group and slammed the husband for his 'tribute' to his thick wife on the image sharing website. "This is so real. Stop giving men trophies for doing the bare minimum," she captioned a screenshot on Instagram featuring a tweet that reads: "*guy likes curvy woman* 16,667 favs, national news. *curvy woman likes herself* 12 favs, 48 people in your mentions talking about diabetes.
Robbie Tripp was earlier applauded for his lengthy post that reveals his greatness to embrace "curvy body." "For me, there is nothing sexier than this woman right here: thick thighs, big booty, cute little side roll, etc," he wrote. The author and public speaker also gave a piece of advice to men to like the real women and not just her physical appearance.
"Guys, rethink what society has told you that you should desire. A real woman is not a porn star or a bikini mannequin or a movie character. She's real. She has beautiful stretch marks on her hips and cute little dimples on her booty. Girls, don't ever fool yourself by thinking you have to fit a certain mold to be loved and appreciated. There is a guy out there who is going to celebrate you for exactly who you are, someone who will love you like I love my Sarah," he added.
Many thought his post was insulting his wife while others assumed he was trying to portray himself as a social media hero by degrading his wife's physical appearance.
The 32-year-old plus size model also shared a transphobic tweet by the husband where he criticized Caitlyn Jenner's transformation from Bruce. His then tweet reads: "Born a Bruce, always a Bruce. Clothes, make-up, surgery, and public acceptance still won't change how you came into this world."