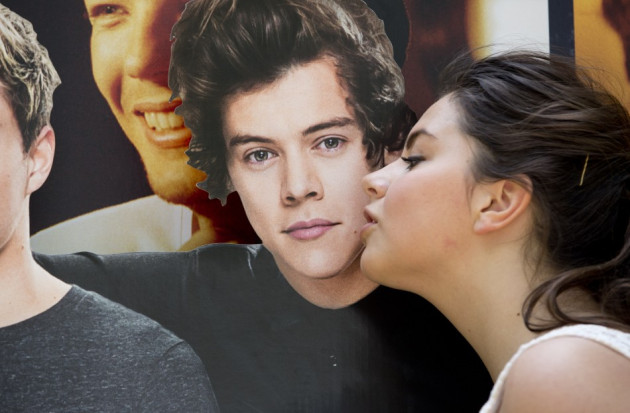 It's the news that One Directioners have been dreading.
As pictures surface of Harry Styles leaving a New York hotel with Keeping Up With The Kardashians star Kendall Jenner, Twitter has been flooded with messages from heart-broken fans, evidently fearing that one of the remaining singletons in the band is now off the market.
In a sign that their relationship could be getting serious, the couple were seen emerging from the Gansevoort hotel in New York's Meatpacking District on Saturday (7 December) when they were mobbed by fans. It's the third time Styles and Jenner have been seen on a date. The pair were recently photographed after having dinner together at Craig's in West Hollywood, after which Styles was introduced to the fashion model's father Bruce Jenner, in Malibu.
The two dismissed the speculation that they were dating, with Styles announcing on ABC's Good Morning America that he is single. However, on the offical global 1D Day, when Piers Morgan questioned the 19-year-old about a blossoming relationship with Jenner, Styles seemed uncertain of his relationship status, saying: "'We just went out to dinner so no... I guess. I don't know."
The news of Styles latest assignation with the six-foot tall model, has been met with derision and scepticism from One Direction fans, who have turned to Twitter to vent their anger. One follower wrote: "I refuse to believe Harry and Kendall are dating. I am so done. Another wrote: "Hate Harry and Kendall so much. Like please stop. Harry deserves someone better"
It's not the first time that Styles's alleged girlfriends have been on the receiving end of his fan's disdain. Xtra Factor host Caroline Flack was bombarded with hate messages, when it emerged that she had been romantically involved with him. 13 years older than Styles, she later described their relationship as "unconventional."
Styles has since been linked to singer Taylor Swift, who's song "Trouble" is said to be inspired by her less than amicable break-up from the singer. And then there was model of the moment, Cara Delevingne. Meanwhile, it seems the British heart-throb hasn't escaped the notice of Miley Cyrus with reports that the two have been texting each other.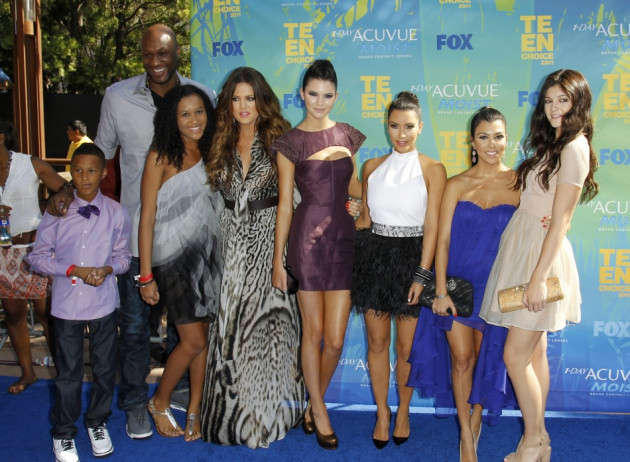 The public interest in his love life and his reputation for being a cougar-loving lothario and the bad boy of the band, is clearly a cause of concern for Styles. In a recent interview with Fabulous, he said: "I just don't want to be seen as a d***head. I don't worry about my mum because she gets it and she knows what I'm like. But I don't want other people to think I'm an a***hole. But at the same time," he admitted: "I'm not an angel."
There is speculation that the sightings of Styles and Jenner together are nothing more than a professionally orchestrated marketing ploy, after it was revealed the teenagers were introduced by their managers last month.
While fans of the Kiss You singer will find solace in the notion, they may also seek comfort in the knowledge that to date, Styles's relationships have been notoriously short-lived. As one commentator stated: "Harry Styles relationships have the shelf life of a ripe banana."
Aged 19, and as one-fifth of the world's biggest boy band, it's safe to say Harry's not about to settle down anytime soon. Meanwhile, becoming part of the fame-hungry Kardashian clan might not be the most inviting prospect.
If anyone has reason to worry, perhaps it's Kendall Jenner.