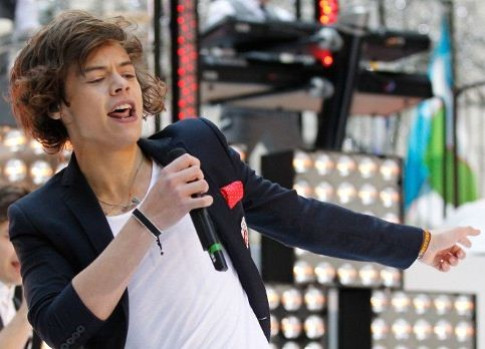 Harry Styles, of British boy-band One Direction (1D), is popular for being a ladies' man. However, the 18 year old has admitted he was terrified the first time he had sex and was convinced his partner was pregnant afterwards.
"The first time I had sex, I was scared I got the girl pregnant," the teen confessed, adding, "And that was despite the fact we were safe. Luckily, we were fine. I would never risk not wearing a condom. It's too much of a risk... If you're not ready for a child, then don't risk it."
The singer has often been linked with older women, including 32 year old television host Caroline Flack and radio presenter Lucy Horobin, also 32. More recently, he was spotted with 28 year old Alex Chung.
"I don't necessarily just look at women who are older. I like girls my own age as well," Styles explained, adding his age limit was 44 - as old as his mother.
"I wouldn't say I'm girl crazy, because that makes me sound like a bit of a womanizer," he went on, "That isn't really me. But I am quite flirty. Maybe I'm too flirty."
He also revealed he shared a bed with the mother of one of his friends... but it was just a dare.
"At my friend's birthday party a few years ago I got dared to go and get in bed with his mum...She was asleep and she woke up when I got in, so I just ran down the stairs," he said, "She had a robe on, but I don't know if there was anything on underneath."