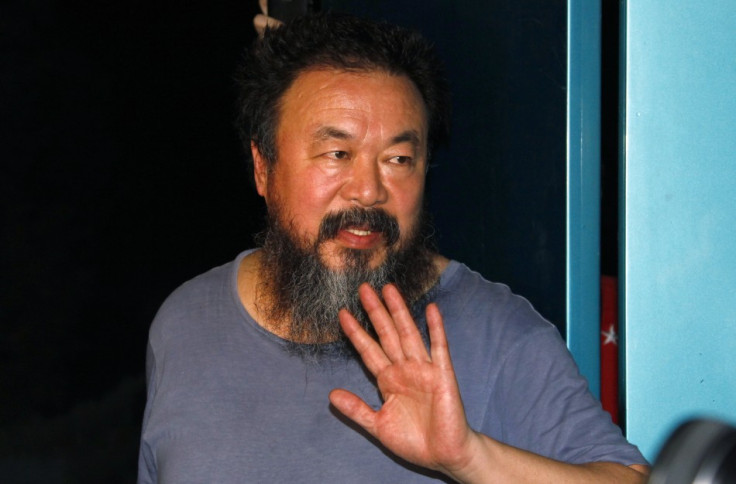 China's foreign ministry has said that artist Ai Weiwei cannot leave Beijing without permission, a day after he was freed from police detention.
Mr Ai , who is known to be a vocal government critic freed on bail after the Chinese authorities said he had confessed to tax evasion.
However on Wednesday night, while the artist spoke to the press to confirm he had arrived at his home he refused to comment on his arrest and the following two months detention at an undisclosed place, only saying he was he was unable to comment.
Mr Ai also appeared briefly outside the gate of his studio in Beijing on Thursday and told reporters he was happy to be home and had not slept since being released by police overnight. While he also reiterated he could not say any more to the media.
The 54-year-old's arrest in April sparked an international outcry as Mr Ai was held for 80 days at a secret detention centre with no access to a lawyer or contact with his family.
Western governments and human rights activists had demanded his release and that of many other activists who have been rounded up by China's authorities in recent months, in what is the most serious crackdown on dissidents in China in many years.
Speaking on Thursday, foreign ministry spokesman Hong Lei outlined the terms of Mr Ai's bail, which are valid for 12 months.
"During this period, Ai Weiwei is still under investigation. Without permission... he is not allowed to leave his area of residence," Mr Hong told reporters.
He said "area of residence" meant "the city" (Beijing) and stressed that Mr Ai was not confined to his house.
He confirmed state media reports that Mr Ai had been released due to his "good attitude in confessing his crimes" and because of health issues.
While many expected Ai Wei Wei to talk about the last two months and give the public an insight on what took place while he was held captive by the authorities, the artist remained silent, forcing us to consider the possibility that the Chinese government has finally managed to silence one of its staunchest critic.