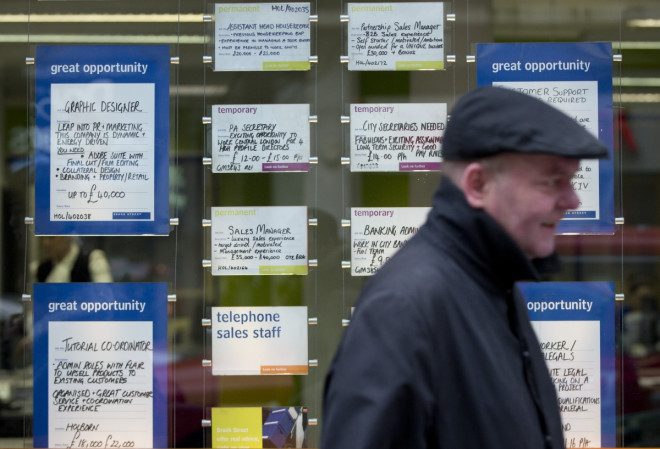 Hays shares rocketed on market open after the British recruitment giant revealed that its full year profits will be "at the top end of the range," thanks to a boost in UK employment.
The Hays stock price soared by nearly 7.5% to 155.50p in early trading after the group added that it has racked up bumper fees from across the UK and Europe.
Hays forecasts full year operating profit to be towards the top of the current range of market estimates of £141m (€171m, $237m).
"This has been another good quarter of growth for the Group as we continued to capitalise on improving conditions in many of our key markets, leading to an increase in our expectations for full year profits," said Alistair Cox, chief executive at Hays in a statement.
"In the UK & Ireland we delivered the strongest rate of quarterly net fee growth for six years including excellent Perm growth of 25% as candidate confidence improved significantly.
"Elsewhere around the world we saw continued recovery in many European, Asian and American markets and seven of our businesses delivered record monthly net fees, including key businesses such as Germany, Canada and Japan."
Hays is a recruitment agency that has 7,979 employees in 240 offices in 33 countries.
Its interim management statement revealed that the group's performance was accelerated by quarterly net fee growth across many key markets.
Hays posted strong, broad-based growth of 14% in the UK & Ireland driven by growth in permanent jobs while continental Europe and the rest of the world accounted for an 11% boost.
"Looking ahead we are confident that the improvements we have seen in our key markets will continue, presenting further growth opportunities for the group," said Cox.
"We also see clear signs that conditions in Australia have stabilised. We will continue to invest to capture these opportunities and maintain our focus on driving productivity to deliver on our long-term profit and cash objectives."
Panmure has raised its target price from 124.00p to 151.00p with a rating of 'Hold' on the news.
Meanwhile, other analysts are hailing the forecast as a turnaround for the sector.
"Hiring looks to be back in full force, as recruitment firm Hays expects its full year operating profit to come in at top end of analyst forecasts,"Amrit Panesar, Senior Trader at Accendo Markets.
"Strong growth has been seen in Continental Europe, and permanent placements have been on the increase, further fuelling feeling that the economy is finally getting back on track.
"Bar a few dips in the markets recently, it certainly seems companies are once again looking out for talent to increase business revenues. Hays shares currently trading at a level which has not been seen since 2007, talk about a pre-crisis recovery!"