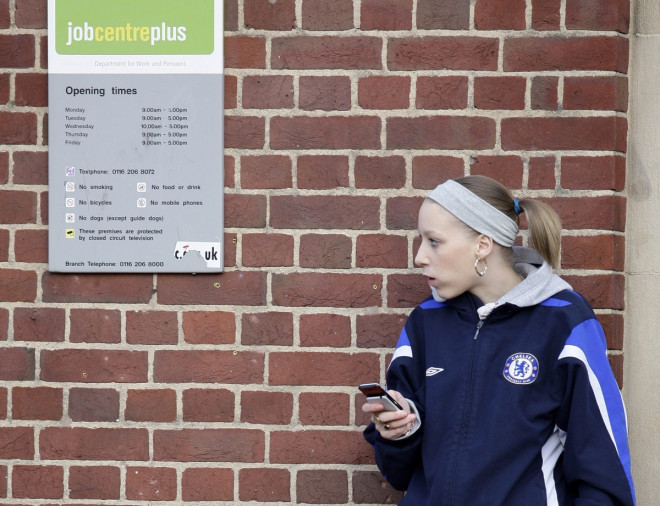 A generation of young people in the UK and Europe have been left "scarred" as youth joblessness is almost double its pre-financial crisis level across the continent.
According to a report from the House of Lords European Union (EU) Committee, the UK government should adopt the EU's flagship youth unemployment scheme, the Youth Guarantee.
The peers argue that the move, which would require the government to ensure that all young people find suitable work, training or further education opportunities, would help get the more than 900,000 jobless 16 to 24-year-olds in the UK into work.
The committee has called on Prime Minister David Cameron to use EU money to support the introduction of the scheme, rather than putting the funds towards existing domestic measures such as the Youth Contract.
"Our report finds that a generation of young people across Europe has been left scarred by joblessness," said Baroness O'Cathain, chairman of the committee.
"The government thinks it knows best in this area, but we believe that not introducing a Youth Guarantee is unwise."
The group of peers, which interviewed young unemployed people in Liverpool and Birmingham, also recommended that the government should move away from centralised management of EU funds and make the most of local authorities and Local Enterprise Partnerships, who have links to specialist organisations in their areas.
The committee also said when it comes to careers advice, the government should use EU money to fund a more traditional face-to-face service, rather than focusing on online support.
A Department for Work and Pensions (DWP) spokesperson said: "Supporting young people to get their foot in the door and have the skills they need for the future as the economy grows is a key part of our long-term economic plan.
"Already, the number of young people in jobs is going up, youth unemployment is dropping and the number of young jobseekers on benefits has been falling for the last 21 months.
"Our schemes have already offered around 200,000 opportunities to young people to try their hand in different industries, but there is always more to do.
"That's why we've offered a further 100,000 placements to any young person who wants one."
The news comes after Chancellor George Osborne pledged that a future Conservative government would target "full employment" in the UK.