Heart patient and 3 air ambulance crew killed as plane crashes into Nevada parking lot
Chilling videos of the aftermath of the crash include the sound of nearby cars exploding.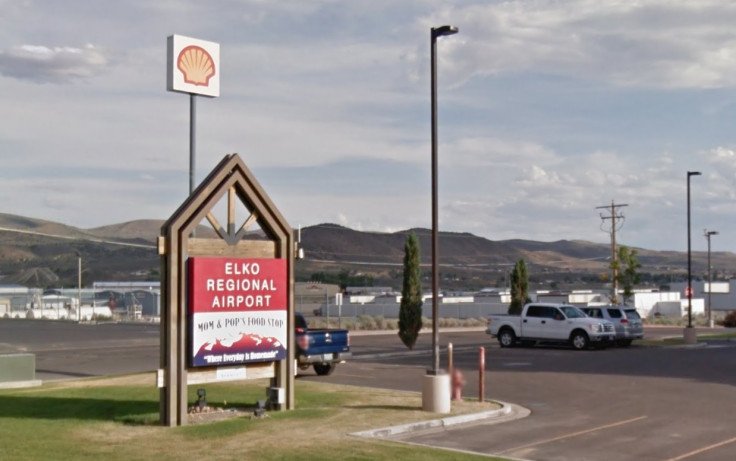 An air ambulance transporting a heart patient to hospital crashed into a mining company parking lot in Elko, Nevada, US, killing all four people on board. The Piper PA 31 had just left nearby Elko Regional Airport and was bound for a medical facility at the University of Utah when it crashed in the Barrick Gold Corp. lot just after takeoff. No-one on the ground is thought to have been injured.
Videos at the scene shortly after the accident showed huge balls of flame and the sound of explosions, some of which appear to be that of the fuel tanks of nearby cars. It took emergency responders about an hour to put out the fire after the crash, which happened at 8.30pm local time on Friday (18th November). Flames from the crash briefly threatened a nearby casino and a housing complex for the elderly, the New York Daily News reported.
Dr Rodney Badger of Northeastern Nevada Cardiology told the Elko Daily Free Press the patient suffered coronary heart disease and had been suffering from chest pains.
A decision was made to take him to Utah's medical facility 230 miles to the east. It is unclear what caused the crash which is being investigated by the US Federal Aviation Administration (FAA).
The flight was operated by American Medflight, based in Nevada. In a statement CEO and President John Burruel said the company was grieving for all those killed. "As an air medical family, we are mourning the loss of our crewmembers and patient," said Burruel. "Their families have been notified and they are in our thoughts and prayers. Our priority at this time is to look after the well being of the affected family members and their co-workers and to be responsive to their needs."
© Copyright IBTimes 2023. All rights reserved.