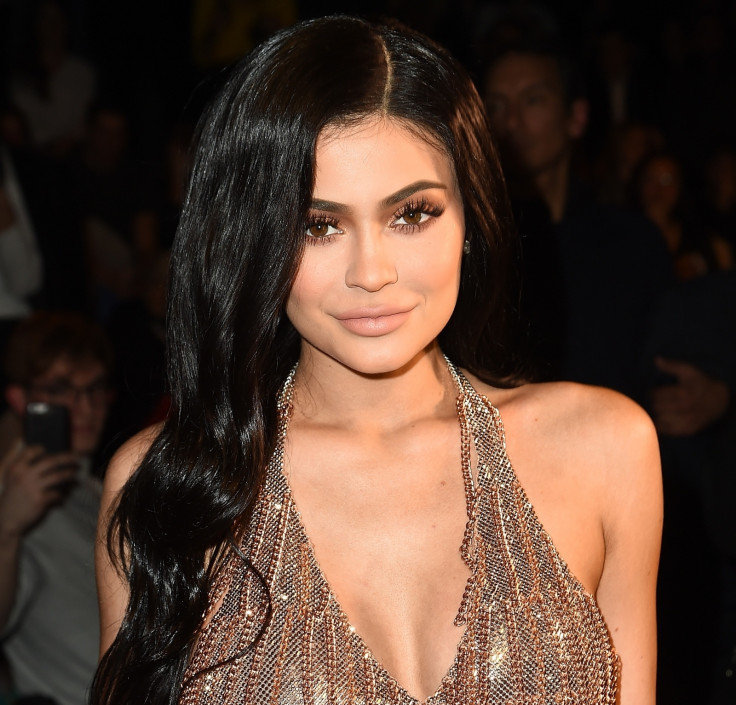 When rumours that Kylie Jenner was pregnant with her first child started circulating in September 2017, the reality star did not address them, she simply became a recluse.
She and her other famous family members have also refused to confirm or deny she is expecting a child with rapper Travis Scott, sending fans clamouring for any scrap of information about her rumoured journey into motherhood.
An online snap appearing to show the 20-year-old carrying what looks like a baby bump at a drugstore has only fuelled the gossip.
In the image, a woman that resembles the reality star peruses the aisles of an LA branch of CVS wearing an oversized green hoodie, black leggings and floral Guccis slidders. Her face is largely hidden behind aviator sunglasses.
According to MTV, the picture was taken by celebrity photo agency Backgrid, but fans are not convinced of its authenticity.
One suspicious commentator pointed out that the make-up mogul, who has been keeping a noticeably low public profile in recent months, had invested way too much in her big reveal that she would be caught off-guard.
They wrote: "You're trying to tell me that Kylie Jenner went into hiding for the past four months and had her family and friends publicly lie when directly asked if she was pregnant just to be discovered with her huge baby bump in a CVS???"
Another added that it was too good to be true, writing: "I don't know if I'm convinced! Totally looks like her by when have we EVER seen @kyliejenner shopping alone at CVS no less?"
But some believed that the picture was "photographic evidence" and the cat-and-mouse game was finally over.
Earlier in January, it was reported that Jenner was busy preparing for life as a mother behind the scenes. "She wants to be out of the spotlight right now, and she just wants to focus on getting ready for the baby. She has even talked about wanting to be out of the public eye permanently, and focusing fully on being a mom and businesswoman," a source told Hollywood Life.