Kim Kardashian proved she's still got it by wowing Instagram fans with a sultry new picture of herself in bed.
The 37-year-old reality star has been toying with different hair colours in recent months, but ditched her recent peroxide locks to go back to her roots as a seductive brunette.
Kardashian, who is expecting her third child with Kanye West via surrogate any day now, shoots the camera her best bedroom eyes and pout in the professionally taken photo, where she lies in bed topless and partly under the covers.
She captioned the post: "good night," which sent some of her 106 million followers into a spin.
One person commented: "Dark hair!" while another said: "Beautiful I'm so happy for you with everything you endured this past year to see your in a good place God bless you and your family".
The star's latest snap comes after her family made a "big announcement" in the latest episode of their E! reality series.
While fans were expecting them to finally confirm Kylie Jenner's pregnancy, they told the world what we already knew: Khloe is pregnant with boyfriend Tristan Thompson's child.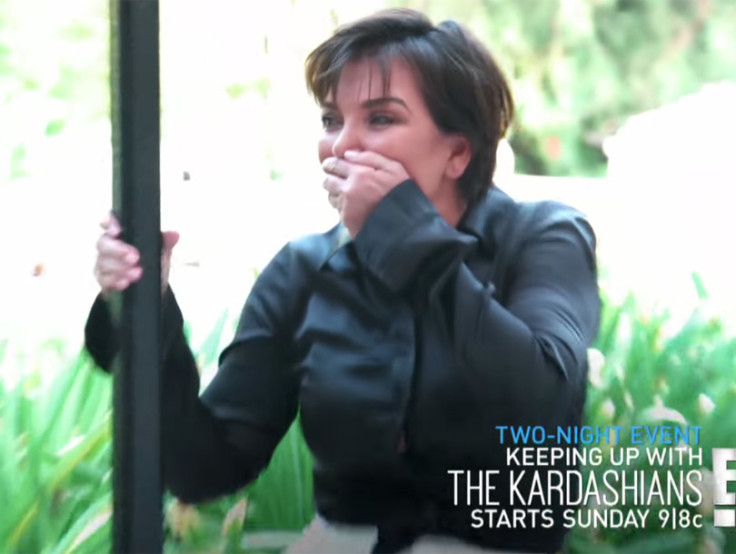 The 33-year-old learned that she was expecting on Monday night's (16 January) episode, first sharing the news with Thompson, 26, off camera, before telling her assistant Alexa.
She said: "I'm super nervous but really excited. I think I'm in a state of shock and I don't believe it, a good shock. It's the weirdest, best, craziest sh-t. It's totally a blessing, it's just really real."
The loved-up couple waited until Kris Jenner's home barbecue to share the news with everyone else, with Thompson stating: "Koko, wanna throw the hammer down?" before Khloe said: "We're having a baby!"
Overwhelmed with joy, Jenner said: "Khloe, oh my god. I'm so happy for you. I just never thought this one would be able to have a baby. I just want you to be happy."
Jenner added during a confessional: "Hearing this news is the most special thing anyone could ever tell me. I'm ecstatically surprised. There's no one who was born to do this more than Khloe."