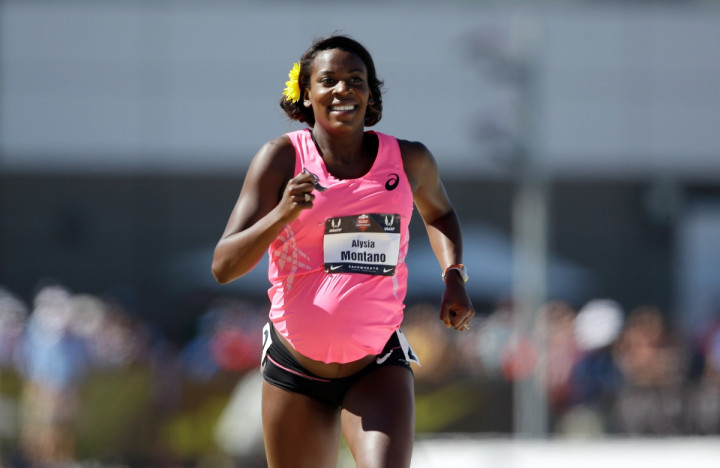 Alysia Montano, an Olympic sprinter and five-time US national champion, has come under fire after running a competitive race while she is eight months pregnant.
The 28-year-old athlete, who is expecting her first child, competed in the 800m race in the US Track and Field Championships at the Hornet Stadium in Sacramento, California, earlier this week.
Despite being heavily-pregnant, the mum-to-be managed to cross the finish line in two minutes and 32.13 seconds, just 35 seconds slower than her personal best of 1:57.34, which she hit in Monaco back 2010.
Montano said that not only did doctors give her the green light to run, they encouraged her.
"I've been running throughout my pregnancy and I felt really, really good during the whole process," she said after the race. " I just didn't want to get lapped and be the first person to get lapped in the 800."
But despite receiving a standing ovation at the stadium, she is now facing a backslash from fans who claim it was unsafe for a pregnant woman to put her body through such rigorous activities.
"Doctors gave her okay to run??! Who are these doctors And how long have they been in practice?" one unimpressed fan said.
Another wrote: "I don't think it is safe, but you gotta give kudos, running with an 8 month pregnancy couldn't have being easy."
A third added: "Wow! She really tried but think is risky."
According to family planting website Bumpsbabiesandbeyond.com, pregnant women are encouraged to do 150 minutes of activity a week.