When you think of discrimination, pregnancy prejudice probably does not come to mind. But the equality watchdog, the Equality and Human Rights Commission, says anecdotal evidence suggests that some pregnant women experience discrimination while on maternity leave or on their return to work. The problem for the EHRC is that there is no up-to-date evidence on the issue. The most recent figures go back to 2005 - a staggering eight years ago.
The EHRC says it will undertake a £1m ($1.6m, € 1.1m) comprehensive research into the scale of maternity and pregnancy discrimination in work. But well before the watchdog reports on its findings, within the next two years, IBTimes UK has investigated maternity discrimination in British businesses.
Road of Rights
Maternity rights were first introduced in the UK by Edward Heath's government under the Social Security Act 1973. The law, probably most well-known for introducing large improvements of rights for members for private sector pension schemes, also ensured mothers would be paid a "maternity allowance".
The payment was to be given at a stator rate for an 18 week period commencing up to 11 weeks prior to the expected date of birth. However, the act had its shortfalls. For instance, the 1973 legislation did not confer any right of return to work following a period of absence.
In fact, mothers had to wait two more years until they had a right to leave work, give birth, look after the child, and then return. This overdue measure was introduced in the Employment Protection Act 1975. The law, one half of Harold Wilson's so-called "social contract" employment acts, provided up to 29 weeks of leave - 23 weeks short of the current amount - for each pregnancy.
Skip over a few decades, including the second half of the Cold War, the reign of Margret Thatcher and the collapse of the Berlin Wall and we come crashing to 1999. The same year the Euro was launched, the Millennium Stadium was opened and Tony Blair's government introduced parental leave through the Maternity and Parental Leave Regulations. The move means each parent can take 13 weeks off for each child - 18 weeks if the child is disabled.
More than a decade later and the New Labour party are voted out of office. Gordon Brown, often depicted as Blair's alter rex, had lost to young-gun David Cameron in the 2010 General Election. But a month before Brown departed from Number 10, the House of Lords voted through one of the most controversial pieces of legislation during New Labour's premiership. The Equality Bill 2010 gained royal assent.
The legislation, among other things, meant that it is sex discrimination for employers to treat a woman less favourably on the grounds of her pregnancy or because she wants to take or has taken maternity leave.
Today, maternity and pregnancy rights mean, among other things, workers can have paid reasonable time off for antenatal care and a pregnant employee has the right to both 26 weeks of ordinary maternity leave as well as 26 weeks of additional maternity leave.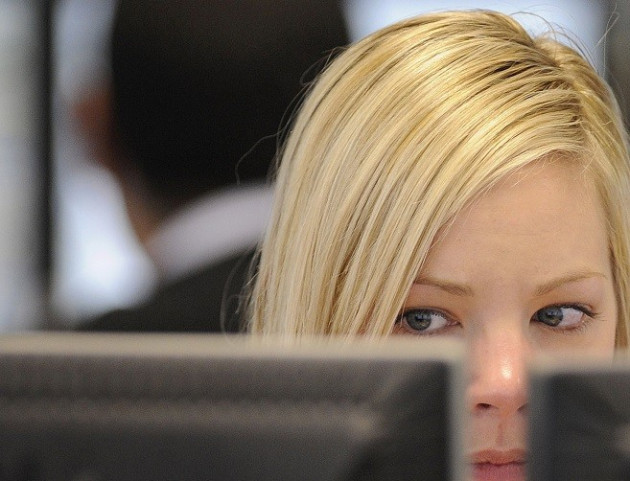 Discrimination in Action
The government claims more than nine thousand pregnancy discrimination claims have been brought against UK employers since 2007. The last full study into paternity and maternity discrimination found that being pregnant cost families nearly £12m a year in lost maternity pay as women were fired before they were entitled to claim.
The study highlighted that half of all pregnant women in Britain experienced some form of disadvantage at work, simply for being pregnant or taking maternity leave, with 30,000 women saying they had been forced out of their jobs. In contrast, Maternity Action estimates 60,000 women suffer such discrimination annually. In light of the research, IBTimes UK asked employment lawyers, the ones often on the front-line of pregnancy prejudice, what discrimination looks like today.
Gemma Murray, an employment solicitor at Slater & Gordon, explains that a worker on maternity leave may find they are more likely to be selected for redundancy. "It's the exact opposite of what the law says should happen," Murray says, "But it tends to happen rather a lot."
Murray says the redundancy cases make up the majority of her maternity discrimination work-load.
"You either have a situation in which there's been a genuine redundancy exercise, where the company is restructuring and it just so happens everyone forgets the worker on maternity leave, or you can have a more unfortunate situation where someone is off on maternity leave but the employer prefer the paternity cover or they can do without the person on leave," Murray explains.
Elizabeth George, an employment barrister at Leigh Day, argues pregnancy and maternity discrimination is a big issue.
"After hearing someone claim some small businesses that just won't hire women of child baring age or avoid them," George says. "I understand employers' being reluctant to hire pregnant women in terms of obvious discrimination, but just actually looking at a woman of child baring age is shocking."
George explains part of the problem is that a pregnant worker cannot often hide her protective characteristic - the bump gives her condition away. This is unlike other protective characteristics, such as someone's sexual orientation, which the person can hide if they wish.
The UK has seen more and more pieces of legislation that have enshrined maternity and employment rights, but it seems there is still far to go. The Fawcett Society, a campaign group for women's rights, may be right when they claim the country's workplaces have not adapted to meet the needs of the nation's changing and gender diverse workforce.