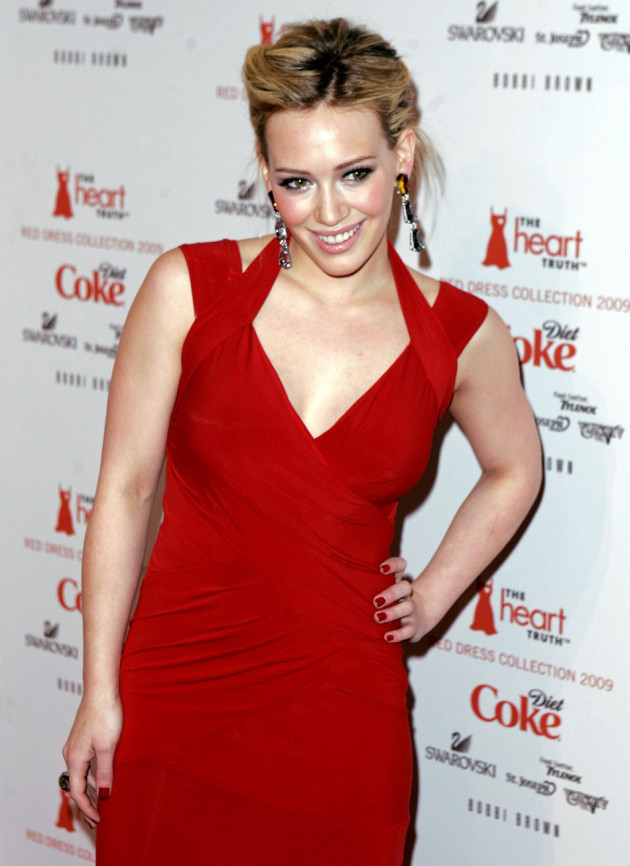 Former Disney actor Hilary Duff is returning to television and will appear as guest-star on the CBS sitcom Two and a Half Men season finale.
According to TVLine, Duff will play Ashton Kutcher's billionaire character, Walden's love interest Stacey. The twist comes when Kutcher falls for Stacey's grandmother, who will be played by Taxi actress Marilu Henner.
The Lizzie Maguire star, who married NHL hockey player Mike Comrie in August 2010, confirmed that she would appear on the show by taking to Twitter.
"So excited to be joining the cast of @TwoHalfMen_CBS this week! I get to play a crazy drunk girl, funnnn!!!" she wrote, later adding, "Love working on @twohalfmen_CBS it's 2pm and I'm all finished with work for the day :) headed home to go kick it with Luc #dreamjob"
Previously, Miley Cyrus appeared on the show, and played Jake's (Angus Jones) love interest.The season finale is set to air on 9 May.
Meanwhile, Duff has been working hard to get into shape after giving birth to first child, Luca Cruz Comrie, last year.
"My one trainer helped me lose a sh-t ton of weight. I lost like 30 pounds. His name is Gabe Johns and he is amazing. He's a boxing trainer and he comes to my house. I live in the canyon, so we just run. He runs my ass up and down the hill," Duff revealed in February, adding, "We do some circuit stuff and boxing, which is a lot of fun and you get out a lot of sh-t that way. The other trainer I want to give a shout out to is Vivica, and she has been my Pilates instructor for like seven years. And Harley Pasternak, who is like a genius. He is a sculpting genius."