Remember when the Hollywood Access tape of Donald Trump boasting that he would "grab em by the p***y" made headlines and created a media storm that is still raging? At the time, Hollywood immediately took to Twitter to condemn the then presidential hopeful and posted criticism of sexist, sexually abusive behaviour.
A year later, a New York Times expose revealed that movie producer Harvey Weinstein paid off women after they accused him of sexually assaulting them. On 8 October, following the firestorm triggered by the report, he was fired from the very company he co-founded.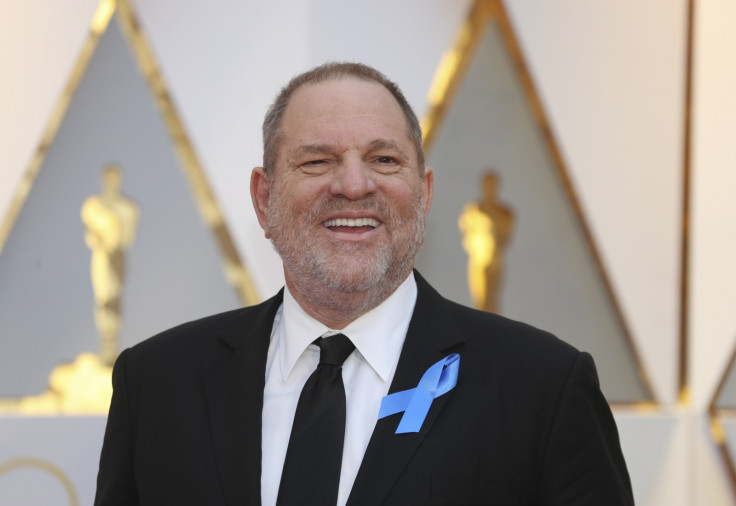 "In light of new information about misconduct by Harvey Weinstein that has emerged in the past few days, the directors of The Weinstein Company...have determined, and have informed Harvey Weinstein, that his employment with The Weinstein Company is terminated, effective immediately," the company's board of directors announced in a statement.
Prior to his dismissal, Weinstein released a statement of his own, apologising for his behaviour but refused to acknowledge any of the claims against him. "I came of age in the 60's and 70's, when all the rules about behaviour and workplaces were different. That was the culture then," he said via the NYT.
"I have since learned it's not an excuse, in the office — or out of it. To anyone. I realised some time ago that I needed to be a better person and my interactions with the people I work with have changed."
While news outlets had a field day with the news, there has been only a murmur of response from the very industry the disgraced media boss was part of. A few celebrities like Lena Dunham, Brie Larson, Judd Apatow and Amber Tamblyn posted their support for the women who came forward with their stories of harassment and Mark Ruffalo describing Weinstein's behaviour as "a disgusting abuse of power and horrible".
Of the late night talk shows that eagerly jump on this sort of news, it was Last Week Tonight's John Oliver who first spoke out about the scandal. "Your excuse isn't an excuse," the Emmy award winning host said of the producer's apology. "In fact, it isn't even an excuse for that behaviour in the '60s! 'Well back then, we had no idea that women didn't want to be forced to look at dicks. That wasn't discovered by scientists until 1988. It was a different time.'"
Rose McGowan, one of the actresses who earlier accepted a settlement from Weinstein after she accused him of sexual misconduct, has been actively tweeting this past week and remarked on the mild reaction from other actresses.
"Ladies of Hollywood, your silence is deafening," she posted on 7 October.