Riding on the back of the recent New York Times report regarding Harvey Weinstein's history of sexual harassment, another woman has come forward to accuse the film producer of indecent exposure and sexual assault.
According to television reporter Lauren Sivan, the incident took place a decade ago in 2007 in New York when Weinstein allegedly cornered her in the hallway of the Cafe Socialista restaurant, which had been closed to the public that evening. Sivan, who was working with local cable channel News 12 Long Island at the time had "reluctantly" accepted a tour of the place, according to the Huffington Post.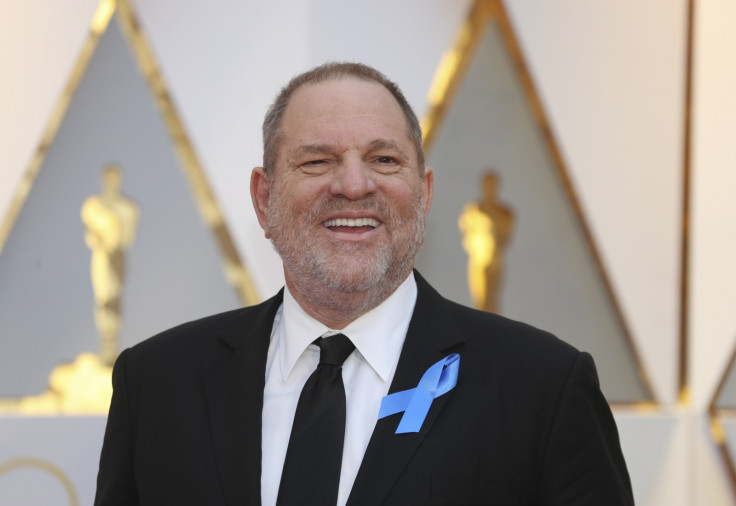 She reportedly told her friend accompanying her that evening to come and check up on her if she was not back in 10 minutes.
Sivan claims Weinstein took her down past the kitchen and to a secluded area. She said she was unable to escape easily because her exit was blocked by his body.
He then attempted to kiss her but she pulled away and told him that she had a boyfriend. The studio exec reportedly responded by saying, "Well, can you just stand there and shut up." He then proceeded to expose himself and allegedly masturbated in front of her and then ejaculated into a nearby plant.
The reporter's friend who was supposed to check up on her, was blocked by security when she attempted to go downstairs to look for her companion. After a while she was allowed entry and came across Sivan and Weinstein as they were exiting the kitchen area.
Sivan and her friend left the restaurant soon after and recounted her experience.
According to the report, the Miramax co-founder called Sivan the next day to tell her that he had a good time and invited her to meet with him again. She claims she once again pointed out that she was in a relationship and ended the call and all communication with Weinstein.
On 6 October, Sivan shared the link to her HuffPost interview adding: "Yeah. This happened. Luckily I didn't need a job or favor from him + didn't have to be polite. Others did. Keep that in mind."
When asked why she waited so long to come forward with these claims, Sivan explained that had she reported the incident at the time, no one would believe her. "I would have been laughed at. It took a bigger name and a braver women to come forward," she wrote in response to a comment.