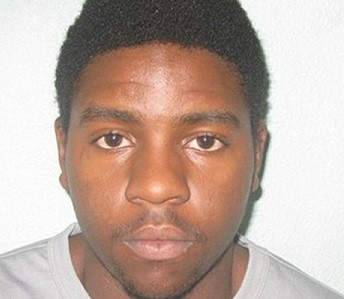 A man dubbed the 'Hounslow Slasher' has been sentenced to 18 years in jail for random knife attacks on two women in west London.
Sasha Masamba, 21, of Nicholes Road, Hounslow, pleaded guilty to two counts of wounding with intent to cause grievous bodily harm after he grabbed both Kaja Zablocka and Deserilyn Aurelio from behind and cut them ten days apart last August.
He previously pleaded not guilty to attempted murder at the Old Bailey.
In court, the 21-year-old was described as "every woman's nightmare" as he preyed on lone women walking home at night. Police have never been able to find a motive for the attacks.
He was arrested after police looked through 1,600 hours of CCTV footage after they suspected the two attacks were linked.
The Recorder of London, Judge Brian Barker, said: "This is a most disturbing case.
"Noticeably, there was no request for money or sexual intent. The deep concern is a lack of any rational explanation for these acts.
"The victims could easily have died because the knife wounds were near arteries."
Police believe had he not been caught, Masamba would have actually gone on to kill because of the increasing violence of the attacks and the comments he left on social media websites.
After randomly attacking Aurelio on 10 August, Masamba wrote on his Facebook page: "I wanna bite your ears off, pluck your eyes out with chopsticks, cut you with a bread knife...Feed your insides to f*****g sewage rats, you f*****g slag."
DCI Amanda Hargreaves, of the Homicide and Serious Crime Command, said: "The sentence handed down to Masamba today is very much welcomed. This lengthy sentence reflects the nature of his offences.
"He violently assaulted the two lone women as they made their way home. He subjected them both to a horrendous knife attack which will no doubt leave a mental and physical reminder of their ordeal. Both victims are recovering well although they have both been deeply affected by what happened to them.
"Masamba was caught before he potentially killed someone, which I believe was only a matter of time due to the increase in the severity of the attack during the second incident and the comments he made on social media.
"A dangerous man is no longer able to walk the streets of London and I would like to thank the officers who worked tirelessly to achieve today's result."
Aurelio said that following the attack she no longer feels safe whenever she walks home alone and fears it may have a lasting impact on her.
She added: "I am paranoid of other people out on the street when I am walking so I try not to be alone outside. I have lost my confidence and avoid being outside alone at night. The daytime is easier now.
"I went back to my home country last month but I found I couldn't even walk around my home town without feeling scared and frightened. I have never felt like this in my home town."