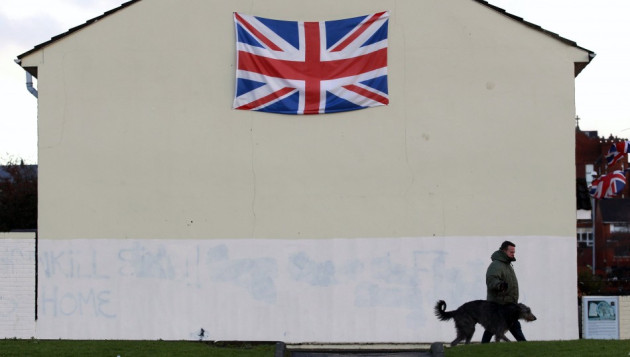 British house prices continued to decline in November but there was more interest from potential buyers indicating stability in the housing market on the back of improved consumer optimism, according to a forward-looking survey.
The Royal Institution of Chartered Surveyors (RICS) says that a survey of its members shows the house price balance falling to -9 in November from -7 in October, the least negative reading in more than two years. Economists expected the balance to improve to -5.
Despite the general trend, London properties, being safe haven for global investors, experienced an increase in prices with 40 percent more surveyors reporting improvement than stable or falling prices. Northern Ireland and Wales saw the most significant drops in house prices, with the balance reporting falling prices at 49 and 36 percent, respectively, according to the survey.
"The macroeconomic picture continues to weigh heavy on the market and continues to prevent any really significant boost in activity," said Peter Bolton King, RICS global residential director.
Nevertheless, enquiries by prospective buyers rose for the third month and are now up 11 percent since the end of summer, according to RICS. The development indicates that the Bank of England's Funding for Lending Scheme (FLS), which offers cheap finance to banks to lend to households and businesses, is helping prospective buyers with much-needed loans.
"There is certainly some optimism creeping back into the housing market, and it is encouraging to see an increase in potential buyers across parts of the country where the market has particularly suffered in recent years," King added.
"The announcement in last week's Autumn Statement of funding to unlock large sites for house building is a step in the right direction, and the Funding for Lending Scheme is beginning to bear fruit for potential buyers."
Property sales edged up in November with surveyors selling an average of 15.8 homes, compared to a revised figure of 15.4 in October. The surveyors also projected an increase in the number of sales gradually over the coming three months, with prices expected to remain flat.
In addition to the projected stability in the property market, another survey on the job market is also offering hope to the UK economy, which is projected to be on the verge of a triple-dip-recession.
A survey by recruitment company Manpower reveals that the jobs outlook for the first quarter is at its best since before the recession as a balance of 6 percent of employers across the UK are looking to take on workers in the quarter.