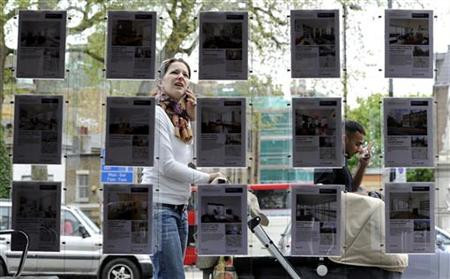 House prices are stable after the Land Registry survey of all residential properties found the average asking price to be returning to growth of 0.1 pct month on month.
The news comes despite economists warning that house prices are to fall between 10-15 pct as growth in the sector slowed over recent months. However, prices remain up 8 pct year-on-year whilst London grew 0.5 pct ahead of average, with transactions there up on last year at an average ££338,027.
"While we have assumed that the housing market remains stable, house prices could decline at a more rapid pace." said Simon Kirby of the National Institute of Economic Research (NIESR).
Andy Gray, head of mortgages for Barclays, announced his bank's launch of a new mortgage product to help boost the market: "With speculation this week that UK interest rates are set to stay at record lows until 2014, the drop lock facility provides customers with peace of mind that they can go into a low tracker rate now and switch at a point in the future when they need greater security."
All fixed rate mortgages revert to a lifetime tracker rate at base plus 2.49 per cent after the fixed rate period. The remainder of our fixed, tracker and offset range is maintained at the competitive rates and includes deals such as the three year fixed rate (70 per cent LTV) at 3.89 per cent."
Barclay's drop-lock mortgage allows users who take out a tracker or offset mortgages to switch to a fixed rate in the future without incurring an early repayment charge. This means users can now get a mortgage in the current low interest rate climate without incurring later debts when rates return back to normal - and helping boost house prices whilst interest rates remain low.