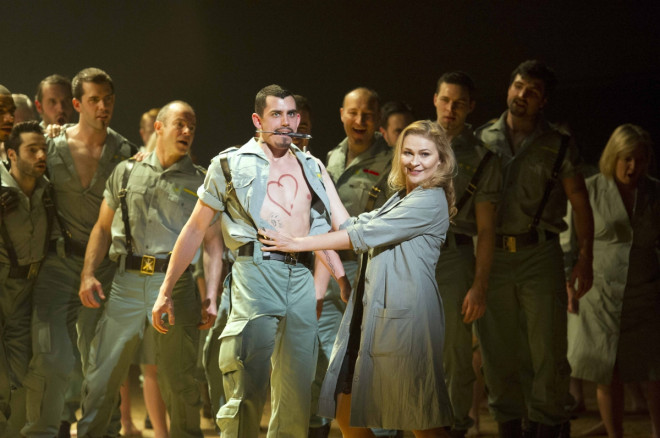 The English National Opera has revealed that it is hiring British director Mike Leigh and maverick American opera director Peter Sellars to boost the number of young people entering its doors.
ENO also unveiled a partnership veteran musical producers Michael Grade and Michael Linnit as part of its strategy to attract a younger audience.
"Our wider initiatives are designed to foster close commercial partnerships, produce more work more efficiently, and attract new audiences – all deliverable at a lower cost to the public purse," said John Berry, artistic director at ENO.
"This plan will create a sustainable future for ENO, without compromising on the quality of our work, and will keep us at the forefront of the international opera world."
Leigh is famous for his improvised films, but is perhaps more well-known for Vera Drake, will direct a production of the Gilbert & Sullivan operetta The Pirates of Penzance.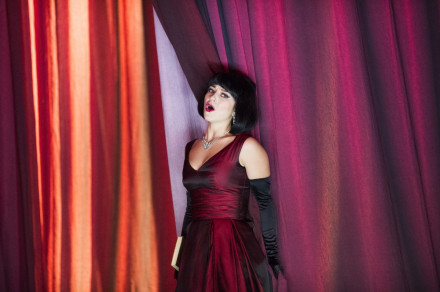 Sellars is known for more shocking interpretations of classics, such as Mozart's Don Giovanni set in New York's Spanish Harlem.
The hires are the latest in a line of cultural icons that have pushed the boundaries in traditional fields.
In 2011, ENO hired outrageous director Terry Gilliam for the sublime and jarring rendition of Berlioz's The Damnation of Faust.
ENO has also has been strident on making opera more accessible to a wider audience by singing in English and using surtitles.
"Whether or not operas should be sung in the language in which they were written, or in the prevailing language of our audiences, is a huge area for debate. How successfully works are translated is another one," said ENO in a statement.
"We believe that singers performing in their native tongue, to people listening to their native tongue creates a subtler, deeper connection between audience and stage than you could ever achieve with a foreign language. We use surtitles because we recognise that the nature of the human voice means even in our own language we might not catch every word.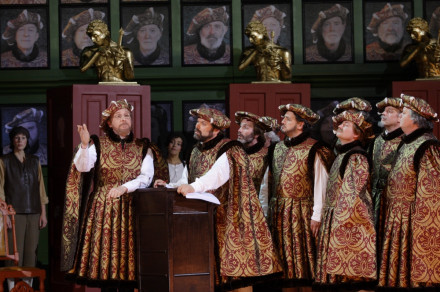 "But they'll be used to catch the occasional phrase; people won't be glued to them in the same way they might be for a performance in a foreign language – and so that connection between the audience and the performers isn't broken."
Overall, it looks like the group is well on its way to drawing in a younger and fresher audience over the longer term as the company sometimes finds it hard to fill ENO's home venue, London's Coliseum.
On top of the Pirates of Penzance production, it is also extending its season with 170 performances across four venues, plus it'll be aiming to create more to see and do at the London Coliseum throughout the year.
The five of productions in the new season will be Otello, The Way Back Home, La traviata, The Pirates of Penzance and Carmen.
As part of its strategy to also draw in more people, it will be screen the productions to audiences throughout the UK and Ireland, and around the world, for ENO Screen.