The Road to Rio 2016 is approaching its final straight and for rowing, one of Great Britain's blue riband Olympic sports, there is a standard to be upheld. London 2012's gold medal haul was 29, a tally surpassed just once – that was over 100 years ago. Six of those went to GB rowing with men's coxless four; Pete Reed, Andy Triggs Hodge, Tom James and Alex Gregory and lightweight double sculls Katherine Copeland and Sophie Hosking triumphing on the grandest stage of all.
Four years later, there is a sense of expectation for British rowing to maintain its grip on top spot. New blood among the ranks ensures the hunger for more success. But like many looking to widen the gap between themselves and those trying to dethrone them, the rise of data analytics is helping to find that 100<sup>th of a second difference that can be the difference between silver and gold.
At the heart of this revolution for GB Rowing is SAS. Rowing's governing body signed a three-year agreement with the analytics company in 2014, working with athletes and their coaches to streamline data collected from training. It is used to predict potential problems and solutions and track every facet of an individual's training programme, helping to determine which areas need more focus than others. In short, an incredibly comprehensive blueprint for the elite to increase their potential.
Biomechanical data, pathway data and performance data is all collected from each athlete to help determine where they stand in their individual training regimes. From the outside looking in, the wave of information and how it directly translates into improving performance is complicated. But for Pete Reed, 2008 and 2012 gold medallist looking to continue that dominance in Rio, the partnership boils down to one simple thing; ensuring efficiency and ensuring the sport's next generation is found quickly.
"I can't really describe how much data we have got on hand, stacks of data, just from me," Reed, 34, told IBTimes UK. "If it isn't presented in a manageable way, then we can't really learn much from it. But what we have here is it all put together for us, detailing how to make ourselves more efficient but also how to identify stars of the future.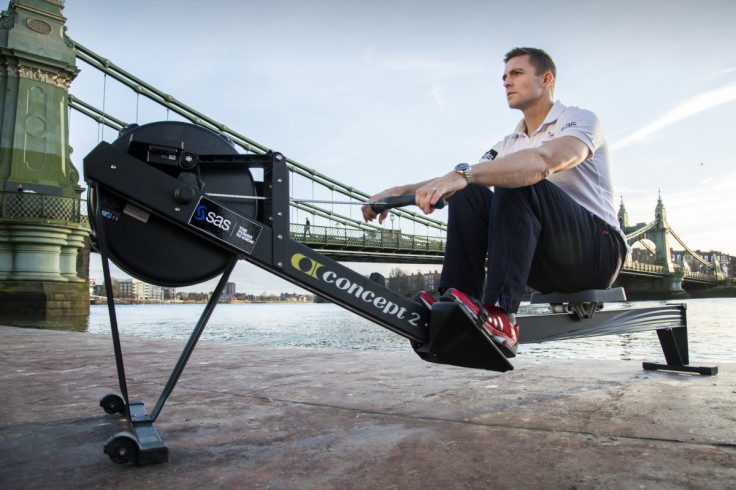 "The difficult thing about staying ahead is you think you have done everything. What can you do more of? Sport moves on, records get broken. But records get broken because sport advances. Often they are very small advances in a lot of different areas. That's what SAS is helping us with; the data, the training, the physiologists, the coaches in making the best and most effective programmes, the rowers in what they need to do personally. The technology is there, the motivation is there and that in turn can help us make the small percentage difference."
Great Britain's dominance of the coxless four dates back to Sydney 2000, but the small percentages Reed talks about have been evident at each stage. The 2012 victory for example saw them finish with a time of 6:03:97, edging ahead of Australia in second place with a time of 6:05:19. Widening that slender margin remains the objective.
Working with SAS provides the scope for Team GB to predict and review performances of their athletes like never before; despite their success in the field, British Rowing had previously never made use of sophisticated data analysis. Rosie Mayglothling, director of Pathway Development at British Rowing having previously had a role overseeing sport science and research, has been impressed by the "huge potential" it has for the team, who now have every angle of their development and progress covered.
Who is SAS?
Official analytics partner of British rowing
Uses data to analyse athlete's performance and potential
Help identify emerging talent and avoid injury
Helping Team GB in their final preparations for RIO 2016
"We were probably very naive when we started off, we collected lots of data but it was in so many different formats," Mayglothing said. "There were bits here and bits there, it was individuals keeping records and not us building a database. The first thing they [SAS] have helped us with is helping us recognise what we need to in order to analyse the data, and telling us how rich the data we have is.
"What it has done is make the data we need much more robust. For some areas, particularly in physiology, the area we started on in, it has given us much greater capability of reviewing what the rowers are doing on a day-to-day basis. That's the area we capture the most data consistently over the year. They athletes are always keen to know where they are and where they need to go."
The steps being taken to ensure GB rowing remains at the top are a first for the sport, says SAS UK's Principal Technology Specialist Steve Ludlow.
"We are not looking to make hundred percent changes," he said. "We are looking to make one or two percent changes because they will make 100ths of a second differences, and 100ths of seconds differences is the difference between getting a gold and silver medal and we are looking to drive towards the gold."
With the Rio Games less than six months away, final Olympic trials at Caversham, GB Rowing's headquarters, loom at the end of March. Among those hoping to make the trip are Paul Bennett and Jessica Leyden. Having won back-to-back world championships with the men's eight; Bennett is expected to make his Olympic debut this summer
"It's very easy to forget what you are driving at over long periods of time," Bennett, 27, said, looking back on his exploits over the past two years. "I haven't quite in my mind formulated the idea that the Olympics are a real possibility, I'm just training along, getting as good as possible; the fact that there is this incredibly big thing just around the corner hasn't quite hit home yet. But when that kicks in, the blinkers kick in, nothing else matters, this is the one thing I am going for, nothing else is comparable."
Having won one of his world championships by two-tenths of a second, Bennett appreciates how vital the small percentages are becoming in competition and stresses how vital finding out the absolute limits of what he and others around him are capable of.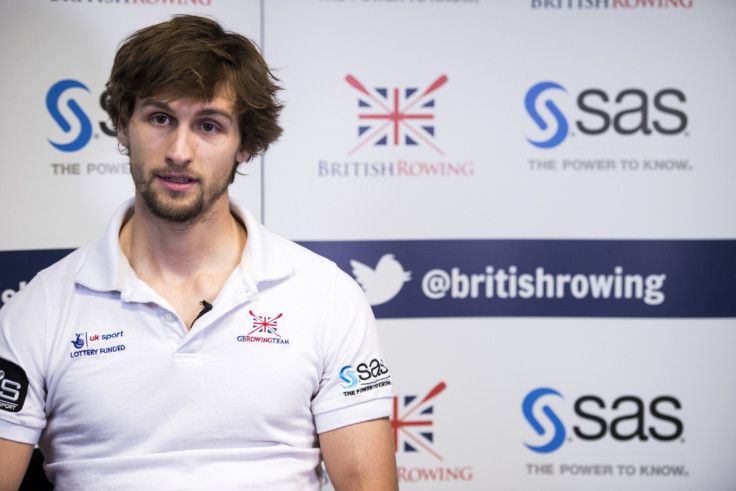 "Rowing in essence is quite a simple sport. If together we can throw some light onto the areas that have always classically been considered perhaps the 'dark arts', it is an incredible opportunity. We could be onto some really ground breaking and revolutionary stuff here and it is very exciting to be part of it.
"People have been training ridiculously hard for the Olympics for years, you can't stand still if you want to keep leading people. It is vital to see what kind of things we can throw light on. We are talking about the finest of margins."
Like Bennett, Leyden is looking to finish her year as part of the GB team in Brazil. "Having the information collected all the time is everything, you feel the benefit of it," said Leyden, GB's first-ever women's single scull gold winner at the World Junior Championships back in 2013. "We can now keep a monitor on things and what work out what is working and what isn't working. Every little helps. Everyone across all sports is looking for the little things to help and as technology gets better, knowledge of nutrition gets better and understanding of physiology gets better, everyone will get that sort of help."
The flow of data into sport is stronger than it has ever been. No longer considered a dark art, data analytics is now prominent in an athlete's preparation and the role of a data analyst is now just as important as the fitness coach. Rowing is no different; the data revolution is in full swing, anyone reluctant to get on board is at risk of getting left behind.
"Anything which allows us to formulaically say this is what we can make possible, the better," said Bennett. "The more we push uncertainty to the edges and the more we as a team can say this is what we know and what we are capable of and knowing how to get there, the better. There are no unknowns in sport."
Pete Reed MBE, Paul Bennett, Jessica Leyden and Rosie Mayglothling were speaking on behalf of SAS – the leader in analytics software and services. SAS is the Official Analytics Partner of British Rowing and the GB Rowing Team as www.sas.com