The Philippines is experiencing growth that is rivalling the likes of China and India, but its economic story is often overshadowed by its larger Asian neighbours.
The county's GDP grew 6.1% last year and it is expected to grow at a similar rate this year. Trade Secretary Gregory Domingo, who is visiting Britain to drum up investment, spoke to IBTimes UK about how it could potentially hit 9% GDP.
Inward investment
The Philippines has seen a spate of inward investment in recent years, with the likes of Tesco, Marks & Spencer and Debenhams all popping up in Manila. In addition, a number of multinationals, such HSBC and Shell, have outsourced their back office and IT operations to the Philippines.
While China has been the traditional base for cheap manufacturing, the Philippines is fast developing its own base, partly as a result of increased wages in China.
"In China, wages are going up and we have seen our fair share of movement out of China and diversification into the Philippines in the manufacturing sector as a result. Lots of Western firms are adopting a 'China plus' strategy and we are increasingly benefiting," Domingo said.
Wage inflation in China has hit double digit figures in some sectors. In the Philippines, meanwhile, wage inflation has been less than 2.5% since 2009, making the country an attractive proposition for businesses looking to set up shop or open factories.
"We have the best investment incentives in the region and a trusted, loyal and educated English-speaking workforce. India is number one in outsourcing globally, the Philippines is number two."
UK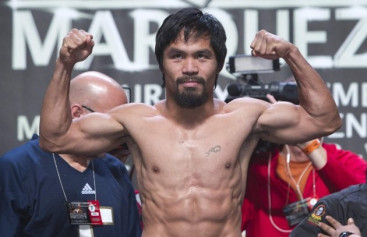 Manny Pacquiao might be the most famous Filipino export, but even with his vast wealth, he's not the most valuable. The Philippines is the world's largest producer of coconuts and pineapples, and many related products find their way onto the British high street.
"Manny is the most famous export, but he's not the best export. Bananas, pineapples and mangoes are all better."
The Philippines is one of the UK's largest trading partners with $2bn (£1.3bn, €1.8bn) in trade done between the two each year. Britain exports a large number of aerospace components to the country and Domingo is expected to announce another spate of tie-ups in the coming weeks.
Sick no more
The country has been ravaged by natural disasters throughout its history, and the economy has taken a hit each time. Add into this structural economic and political problems, the Philippines used to be known as the "sick man of Asia".
But, alongside inward investment, there are now number of other factors that are contributing to the Philippines's emergence as a potential tiger economy. Economic reforms and a relatively stable political environment have seen the country reduce its debts and keep inflation and interest rates under control. It also holds huge foreign currency reserves and, at 23, the Philippines has the youngest demographic in Asia.
Domingo said: "This will provide us with a demographic dividend because, as the young enter the workforce, they will have a lot of disposable income. That will provide the impetus for long-term economic growth and we're already seeing it. Last year car sales, for example, grew by 27%."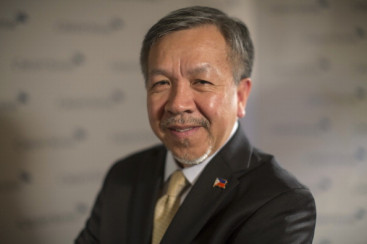 As consumer spending power increases, more inward investment in retail will likely emerge. The trade secretary believes that with positive headwinds, the country can achieve up to 9% GDP in the next five years.
"But we have to make sure this economic growth is sustainable because we want decades of growth," Domingo said.