Meg Whitman's five year recovery plan for Hewlett Packard is paying off sooner than expected, as the world's largest PC maker beat expectations for its second quarter results.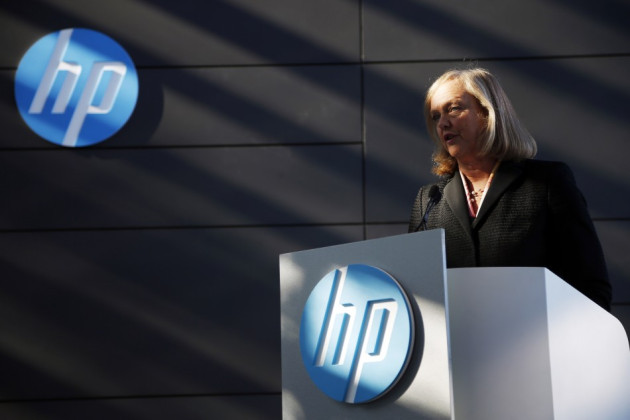 The good news - earnings-per-share of 87 cents, beating its owns and Wall Street predictions - sparked a 12% rise in its share price during after-hours trading.
Chief executive Whitman said the surprise results were "driven by better than expected performance in Enterprise Services and Printing, coupled with the accelerated capture of restructuring savings and improvements in our operations."
Whitman added that she is "encouraged" by her company's performance in the second quarter and feels good about the rest of the year. "As I have said many times before, this is a multi-year journey. We have a long way to go, but we are on track to deliver on our fiscal 2013 [outlook]."
HP expects to see full year earnings in the range of $3.50 to $3.60 (£2.32 - £2.39) per share, in line with previous predictions.
According to figures by IDC, HP remains the world's number one PC manufacturer, with 11.9 million global shipments in the first quarter of 2013, ahead of Lenovo in second with 11.7 million shipments and third place Dell with nine million.
Sign of considence
Dell reported a 79% slide in profits last week, as the PC market as a whole shrank 13.9% and the company remains trapped in a battle for its ownership between founder Michael Dell and activist investor Carl Icahn.
The 11.6% jump in HP's share price is a sign of confidence from investors for its long term success, but the short term still looks bleak, with profits falling 32% compared to the same quarter last year and earnings per share, despite comfortably beating estimates, were 11% down on 2012.
The only positive on HP's balance sheet is its cash flow from operations, which increased 44% to $3.6bn and was partially used to reduce the company's net debt by $1.8bn to just under $2bn. Whitman said she expects this figure "to be below pre-Autonomy levels and approaching our goal of approximately zero" by the end of the 2013 fiscal year.
HP acquired UK-based Autonomy in August 2011 for $11.1bn, but in November 2012, it wrote down the value of Autonomy by $8.8bn, stating the company's value had been artificially inflated before the purchase. HP has accused Autonomy of "serious accounting improprieties, disclosure failures and outright misrepresentations."
Autonomy founder and former CEO Mike Lynch denies HP's allegations and has asked the company to provide more evidence to support its claims.