HSBC saw its profit slump by 62% in a year that the banking giant was buffeted by "significant and largely unexpected economic and political events". It also revealed it is facing a UK probe over money laundering rules.
Europe's largest bank posted an annual pre-tax profit of $7.1bn (£5.7bn, €6.7bn), far lower than the $18.9bn (€17.8bn, £15bn) it reported a year ago. Shares dipped 5%, or 37.5p to 674.8p in early trading.
It attributed the fall to a string of one-off charges, including the sale of its operations in Brazil, a $3.2bn impairment of goodwill to its private banking unit in Europe and adverse fair value movements credit spread, which cost it $1.8bn.
Douglas Flint, the group's chairman, said: "2016 will be long remembered for its significant and largely unexpected economic and political events.
"These foreshadowed changes to the established geopolitical and economic relationships that have defined interactions within developed economies and between them and the rest of the world.
"The uncertainties created by such changes temporarily influenced investment activity and contributed to volatile financial market conditions."
The bank's full-year trading was reported at the same time as HSBC published its annual report, which disclosed that the bank was being investigated by the Financial Conduct Authority (FCA) "into its compliance with UK money laundering regulations and financial crime systems and control requirements".
The FCA probe is yet another regulatory burden on a long list for the bank, which paid $1.9bn to US authorities in 2012 to settle a series of money-laundering breaches.
However, the regulatory review is understood to be supervisory, rather than enforcement measure. Although such reviews can be referred to the FCA's enforcement division for its own investigation if there is evidence of wrongdoing.
Lenders across western markets have battled with low interest rates, imposed by central banks in order to keep their economies afloat since the financial crisis. Banks find it harder to make money on loans if interest rates are low.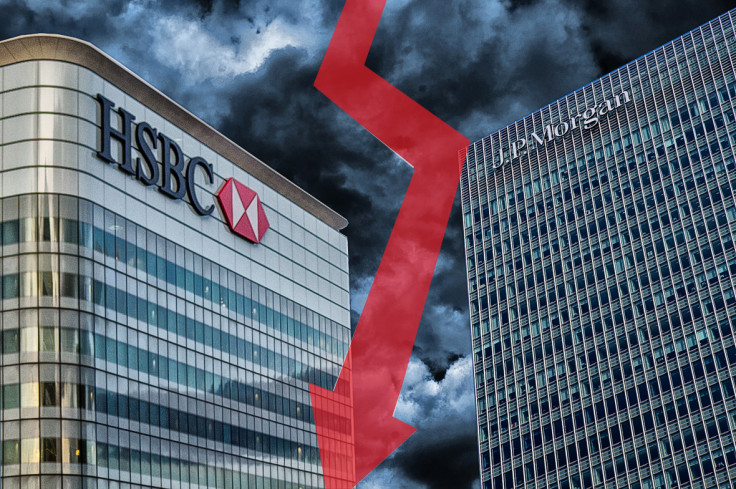 Threats around the world
Turning to British Prime Minister Theresa May strategy to leave to the European Union HSBC's Flint said: "We welcomed, however, the additional clarity given to the Government's position in the recent speech by the Prime Minister."
However, the bank reiterated its plans to move some 1,000 roles from London to Paris over the next two years, depending on how Brexit negotiations develop. The bank employs some 235,000 across the world.
Looking ahead to 2017, Flint said: "We highlight the threat of populism impacting policy choices in upcoming European elections, possible protectionist measures from the new US administration impacting global trade, uncertainties facing the UK and the EU as they enter Brexit negotiations, and the impact of a stronger dollar on emerging economies with high debt levels."
The bank moved to cheer shareholders by announcing it will buy back $1bn of shares. This follows a $2.5bn shares buyback programme it completed in December. HSBC makes most of its cash outside the UK, with Asia accounting for the bulk of its global pre-tax profits.
Earlier this year it revealed plans to shut a further 62 UK bank branches in 2017, as more customers conducted their transactions online. The bank closed 223 UK branches last year. HSBC has been on a cost-cutting drive since 2015, with plans to cut 8,000 jobs in the UK and achieve $5bn in savings.
Shore Capital analyst Gary Greenwood called the results "disappointing" with "a number of key metrics falling short of our own and company-collated consensus market expectations."