Three executives from Taiwanese smartphone maker HTC have been arrested on suspicion of leaking trade secrets, sending the company's share price plummeting by more than 6%.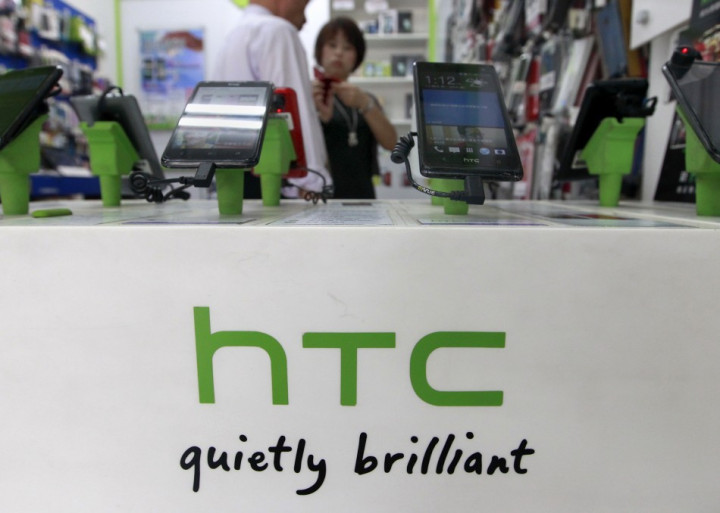 Taipei prosecutors confirmed to Reuters the arrest of vice president of product design Thomas Chih-lin Chien, research and development director Wu Chien-Hung, and senior manager of design and innovations Justin Huang.
All three were arrested on 30 August and while Huang was released on bail, Chien-Hung and Chien remain in custody.
Citing Taipei police, Taiwan's Central News Agency said the executives were planning to use stolen property relating to user interface technology to set up a new mobile design company aimed at Chinese manufacturers.
Arrested in response to a complaint filed by HTC in August , the three were also accused of making false commission fee claims totaling around T$10 million (£215,000), but no further details about the allegations were made available.
HTC's share price fell 6.4% to T$146.50 on 2 August, before recovering slightly to T$147.50 at the time of publication.
Warned
Shares have fallen by more than 50% since the start of 2013 and the company recently warned it could make an operating loss this quarter of between 0% and -8%, marking HTC's first loss since becoming a public company 11 years ago.
HTC says it expects revenue to be in the range of T$50 billion (£1.1bn) to T$60bn (£1.3bn) which compares to revenue of T$70bn during the same period last year.
Waning revenue is the result of increased competition at the low end of the smartphone market where HTC was traditionally strong, along with slowing growth in an almost saturated market at the high end; the latter compounded by a delay in shipments of the company's flagship One smartphone.
Turnaround efforts are now being spearheaded by a global marketing campaign featuring Iron Man actor Robert Downey Jr, as HTC is expected to enter the 'phablet' market with the rumoured 6in HTC One Max, due to be announced at the IFA technology trade show in Berlin this week.
HTC told IBTimes UK: "The matter is under investigation by relevant authorities. We therefore refrain from further comment."