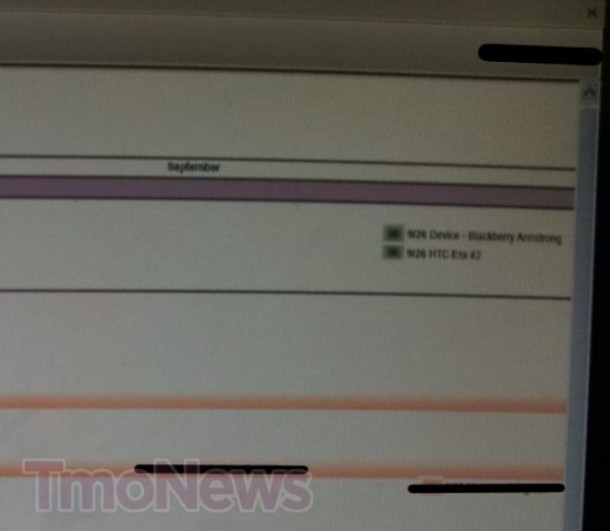 Speculation is rife that T-Mobile may be gearing up to launch the latest in its G-series of smartphones with Android 4.1 Jelly Bean onboard. The rumoured Android device from HTC is supposedly codenamed T-Mobile G3.
According to Tmonews, the smartphone is also touted as HTC ERA 42, apparently hinting at its connectivity speed - 42Mbps HSPA+. The device is expected to port with T-Mobile carrier sometime in September. If the rumour is true, it continues the G-series pattern of an update every two years.
As CNET notes, 26 September would be an ideal release date for the HTC G3, as it is exactly two years since the G2 was released, and four years since the release of the G1.
The ERA 42 codename might also indicate the addition of 4G to the Android original, codenamed ERA G1 back in 2008 across Europe. It is also speculated that the G3 may ship with a QWERTY keyboard, even though the existing Android market is dominated by large touchscreen smartphones. HTC, however, has denied that it plans to release a new crop of QWERTY smartphones in the near future.
The G3 is likely to ship with stock Android Jelly Bean onboard.
Elsewhere, there is talk of Google signing up five partners to build its next-gen Nexus devices, which are expected this autumn. HTC could be one of the prospective partners in Google's scheme.
HTC Desire HD and HTC Rezound Await Ice Cream Sandwich Update
In related news, HTC Desire HD and Rezound are awaiting the release of the Ice Cream Sandwich (ICS) update in July. HTC UK confirmed the availability of an ICS update for both the Desire HD and Desire S smartphones.
"We remain committed to providing customers with the latest software updates when possible. As such, we are pleased to confirm we are still on schedule to deliver an Ice Cream Sandwich upgrade for both the HTC Desire HD and Desire S," said an HTC spokesperson in a statement to Android Central.
Earlier, the Canadian carrier Telus had announced that the HTC HD would not get the ICS update. "We're really sorry - we've been told by HTC that the update was cancelled, and we're trying to get in touch with them to find out more," a Telus spokesperson told Mobile & Apps.
Thanks to the official confirmation from HTC UK, Desire owners can relax, safe in the knowledge that ICS is coming their way.