Chinese smartphone manufacturers Huawei and ZTE could be banned from the United States as potential Chinese state influence on them poses a security risk, the US House of Representatives' Intelligence Committee said.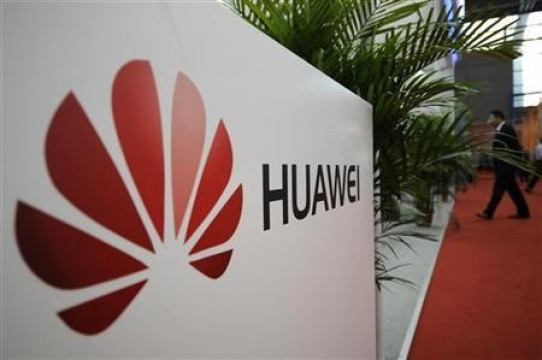 The damning claims were made in a report that is due to be released later today (8 October), but has already been seen by Reuters.
Employee-owned and unlisted Huawei is the world's second largest maker of routers, switches and telecoms equipment by revenue after Ericsson, while ZTE is fifth. In the global mobile phone market ZTE is fourth and Huawei is sixth.
Revenue from US sales is less than five percent for each company, but both have seen strong growth in the US and Europe in the last year, with the bulk of US sales coming from own-brand phones sold through networks like Verizon, Sprint and T-Mobile USA.
Espionage threat
The Intelligence Committee said, based on 11 months of investigation, that US intelligence must stay focused on efforts by Huawei and ZTE to expand in the US, and tell the private sector as such as possible about the claimed espionage threat.
Panel chairman Mike Rogers said on CBS news programme 60 Minutes that US companies are urged by the report to "find another vendor if you care about your intellectual property; if you care about your consumers' privacy and you care about the national security of the United States of America."
Huawei spokesman William Plummer told Reuters: "Baseless suggestions otherwise or purporting that Huawei is somehow uniquely vulnerable to cyber mischief ignore technical and commercial realities, recklessly threaten American jobs and innovation, do nothing to protect national security, and should be exposed as dangerous political distractions from legitimate public-private initiatives to address what are global and industry-wide cyber challenges."
Claims against Huawei and ZTE have surfaced because the two companies have failed to provide documents that detail their relationships and regulatory interaction with Chinese authorities.
The fear is that the companies could integrate ways for their routers and telecom equipment to leak sensitive information from the US to Chinese government and industry; the report also found "credible" reports of immigration violations, bribery and corruption at the two firms, adding that they "cannot be trusted to be free of foreign state influence and thus pose a security threat to the United States and to our systems."
ZTE also strongly defended itself against the allegations, saying it "profoundly disagrees" with the claim, adding: "ZTE should not be a focus of this investigation to the exclusion of the much larger Western Vendors."
Meanwhile Chinese foreign ministry spokesman Hong Lei said that he hopes the US Congress "will set aside prejudices and respect the facts, and also do more that is beneficial to Sino-American economic and trade ties, rather than the contrary."