The name of the Tesco Hudl tablet is annoying, claims Huddle CEO and former Tesco employee Alastair Mitchell.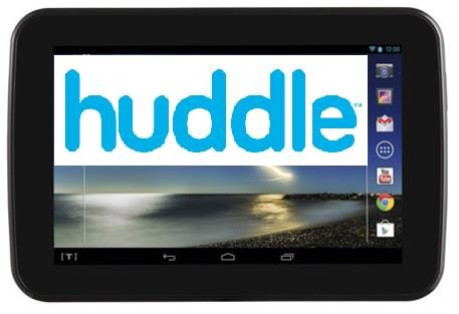 During an interview with IBTimes UK, Mitchell revealed he used to work at Tesco at "quite a senior level," and now receives phone calls from friends urging him to sue the supermarket over the budget tablet's name.
Announced in September, the Hudl is an Android tablet with a 7in screen and giving users direct access to the company's various retail services at a low price of £119.
By contrast, Huddle provides cloud-based services for enterprise customers, including much of the UK government, and is one of the biggest tech startups to emerge from east London's Tech City.
Is the Hudl's name annoying, I ask.
"Yeah. It's annoying because I used to work for Tesco, at quite a senior level. Well, at my previous position, I used to work for Dunnhumby, who are now owned by Tesco, and I get lots of my friends calling up and telling me we should be suing them."
A retail analytics company, Dunnhumby helped Tesco develop the Clubcard in the early 1990s, before selling a majority stake in itself to the supermarket in 2001.
Cease and desist
Mitchell continued: "We've had conversations with them about them changing it, but to be honest it's a completely different product in a different area. We've issued three cease and desists to Google in the past three years - all of which we've won - and they're the ones which worry me more.
"If a software company does something very similar and calls it Huddle, then yeah [we would take legal action]. The Tesco Hudl is an annoyance, but hey, we think it's flattering really - it's a great name. Spelt differently, but a great name."
Mitchell also spoke about Tech City, and his fears that east London's technology startup hub could die in just 18 months unless investment in startups is increased tenfold.
The CEO argues that investors and the government need to provide more cash to startups who start well, but then struggle to maintain momentum as they grow. Without these companies succeeding, they will be unable to reinvest in the next generation, and the entire project will fail.
Read More: