Hulk Hogan to return to WWE at WrestleMania 33?
Hogan has been out of action since WWE terminated his contract in 2015.
Is WWE planning a return for Hulk Hogan? Well, the legendary fighter might make a comeback, according to reports. Speculation about the Hulkster's return comes after the 63-year-old wrestler's voice-over featured in the WWE network commercials.
When Wrestlezone asked Eric Bischoff about the WWE Hall of Famer's references in the WWE network's commercial, he said: "I'm not surprised. When the WWE produced the documentary on me, when they came out to my home last summer, Hulk was a big part of that documentary."
"The fact that he was in the documentary suggested to me that they were probably going to, over time, reintegrate Hulk back in to the WWE content. I'm not surprised. I'm happy. I think the fans want to see that. I don't think the fans are nearly as sensitive to some of the obvious issues as perhaps the business side of the equation is. Look, there's a saying, 'Time heals all wounds.' I believe it will," Bischoff added.
Moreover, Forbes speculates that the legendary wrestling icon could make his comeback at WrestleMania 33, which is scheduled to take place on 2 April 2017 at Orlando, Florida. The report further said that the former wrestler could dawn his old role or make his comeback in a role of a general manager.
Hogan has not stepped into the ring following his infamous racism scandal which cost him his job in 2015. At that time a WWE representative told FOX411 that the company had terminated the wrestler's contract.
"WWE terminated its contract with Terry Bollea (aka Hulk Hogan). WWE is committed to embracing and celebrating individuals from all backgrounds as demonstrated by the diversity of our employees, performers and fans worldwide," the WWE representative had said.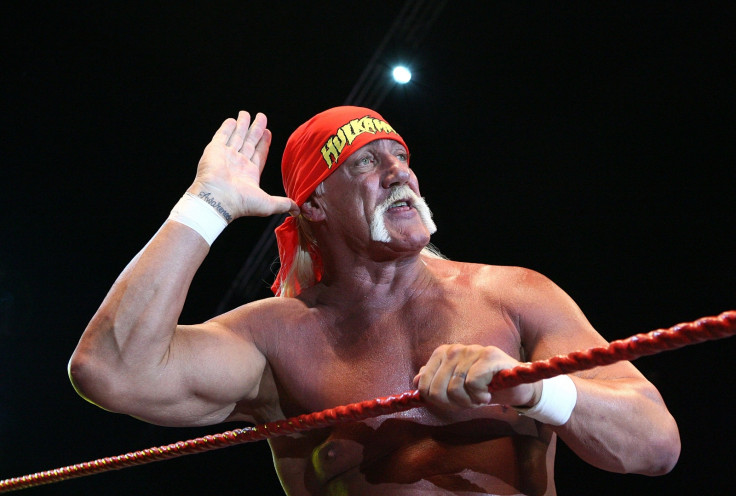 © Copyright IBTimes 2023. All rights reserved.