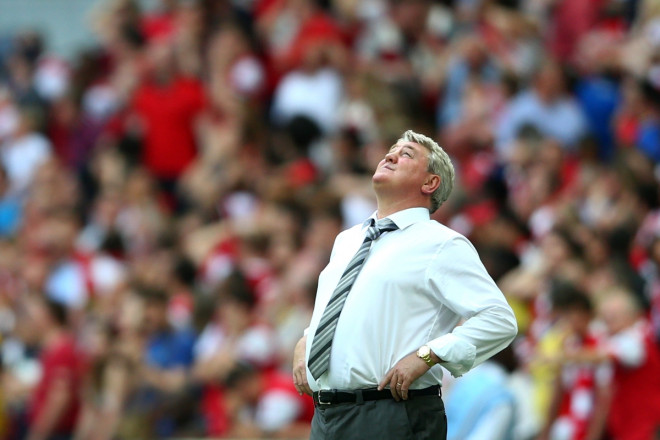 How do you follow that? A first ever FA Cup final and survival from relegation from the Premier League achieved with ease – you wonder how manager Steve Bruce left the season empty handed.
But as with every success, it's consistency which comes as the main challenge. As Bruce showed in January with the signings of Shane Long and Nikica Jelavic, Hull are intent on building on their success and have the finances seemingly available to do it.
Business so far
FA Cup final starter Matty Fryatt leads a 13-strong list of departures from Hull, though a new contract could yet be in the offing. Abdoulaye Faye and Robert Koren are among the other who were unable to clinch new deals. No permanent exits have been confirmed as yet.
What they need
Though Long and Jelavic were unavailable after only joining in January, during large parts of the final against Arsenal, Hull lacked a genuine out-ball. Robbie Brady will return from injury from next season but Bruce could do worse than to add pace to his midfield. Solidity at the back and distribution in the middle are already readily available.
Who could join
Former Arsenal striker Nicklas Bendtner is reportedly wanted by Hull as well as three other clubs including newly promoted Leicester and Burnley. The Tigers are also hoping to take advantage of Southampton's problems by reinforcing their defence with Jose Fonte. Sunderland midfielder Seb Larsson and ex-Newcastle forward Shola Ameobi have also been mentioned with cut-price moves to the KC Stadium.
Who could leave
Despite last season's success, Hull's players are yet to be linked with any move away from the FA Cup runners up. Curtis Davies scooped the club's player of the year award and could be subject to offers from the higher echelons of the Premier League but Bruce can at the moment rest safe that his prized assets appear ready to remain.
What the chairman has said
"The expectation rises a little bit," Bruce said. "I think people are realistic enough to know that's the way it is. We've got to stay here.
"We're always going to be in our half of the division. You can name the top six or seven clubs, perhaps not in the right order, but you can name them.
"That's always going to be the case because of the bigger budgets and the wage bills. The more you spend, the higher you finish. But we'll never stop trying to improve as long as I'm here."