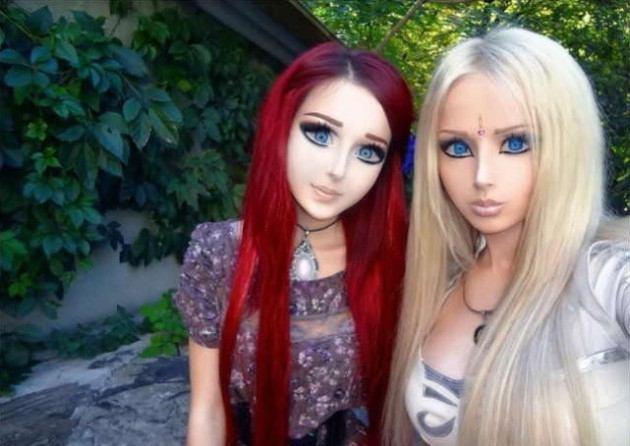 Human dolls Anastasiya Shpagina and Valeriya Lukianova have reportedly gone their separate ways after having a high-profile falling-out.
The former best friends, who found fame after transforming themselves to look like real-life figurines, often took part in TV appearances and photoshoots together before their online spat.
Things are said to have kicked off when wannabe anime fairy Shpagina revealed to fans online that a Japanese publication had asked her for an interview.
Lukianova replied: "Did they ask about me? I'm the world's most popular Barbie, it's strange they didn't ask about me."
During the heated web exchange that followed the women apparently accused each other of being arrogant and conceited.
Lukianova later told fans on that she had ended a friendship with "some close to her" because of the person's ego.
One critic wrote: "Odd that their deep and meaningful friendship should end over something so shallow as jealousy when clearly they are both such deep individuals, completely unconcerned with attention-seeking or looks, money, etc."
Anastasiya posted a YouTube video about the fallout which suggested the pair had had a physical altercation.
Showing bruises on her forearms she said: "I decided to unwind from all the dirt from yesterday. But streets are dangerous now."
The super-skinny pair are said to have achieved their looks with the help of contact lenses, plastic surgery and extreme dieting.