Hurricane Odile: Body of Briton Simone Wood Found
Paul Whitehouse still missing, after couple's yacht capsized in storm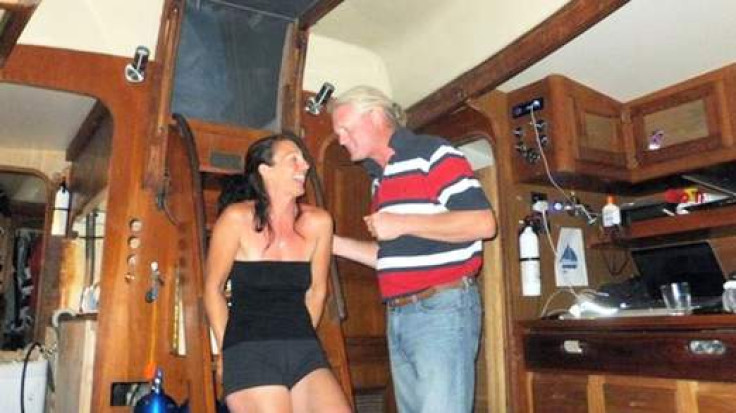 The body of British woman Simone Wood who went missing off the coast of Mexico when Hurricane Odile struck has been found.
The Foreign Office confirmed that the body of a woman had been found. Her partner, Paul Whitehouse, who was also in the yacht, is still reported missing.
The couple are thought to have been living in Mexico for about a year, where Mr Whitehouse worked as a scuba diving instructor.
Three people, two from South Korea and one from Germany, were killed in the storm.
A Foreign Office spokeswoman said: "We can confirm the death of a British national, reported missing along with another British national earlier this week off the coast of Mexico.
"The embassy is working with the local authorities and consular staff are providing assistance to both families at this very difficult time."
Ms Wood, from London, and Mr Whitehouse, from Wolverhampton, were on a yacht in La Paz harbour when the category-three hurricane struck Mexico's Pacific coast last Sunday.
Speaking to Channel 4 News on Saturday, Simon Barlow, a friend of Whitehouse, said: "We're waiting and anticipating, you just can't put it into words. You just can't go over there to help."
The storm devastated homes and hotels in the beach resorts along Mexico's Baja California peninsula.
Vigilante groups took to the streets to defend their homes and businesses from looters, before 8,000 police, army and navy personnel were deployed to restore order to the streets.
On Wednesday, thousands of holidaymakers were evacuated from the resort, with military and commercial aircraft transporting them from Los Cabos airport, which was partly damaged by the storm.
© Copyright IBTimes 2023. All rights reserved.